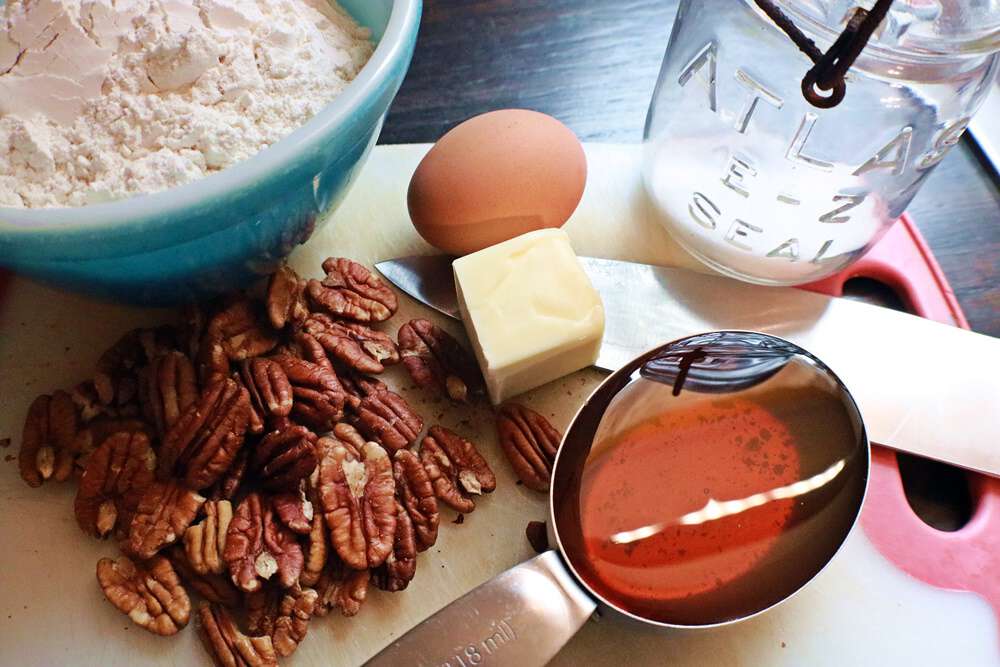 We've been enjoying some really good honey in the Blind Pig House. First: Chitter went to visit family friend Larry Stalcup and picked up some of his honey to sweeten the hot tea she's been drinking this winter. Second: Blind Pig reader, Evan, gifted us with some of his Daddy's honey. I guess  you could say we've been in honey heaven.
My favorite way to eat honey is mixed with butter and slathered on a hot biscuit. If you've never tried it you need to, it's one of the finer things in life.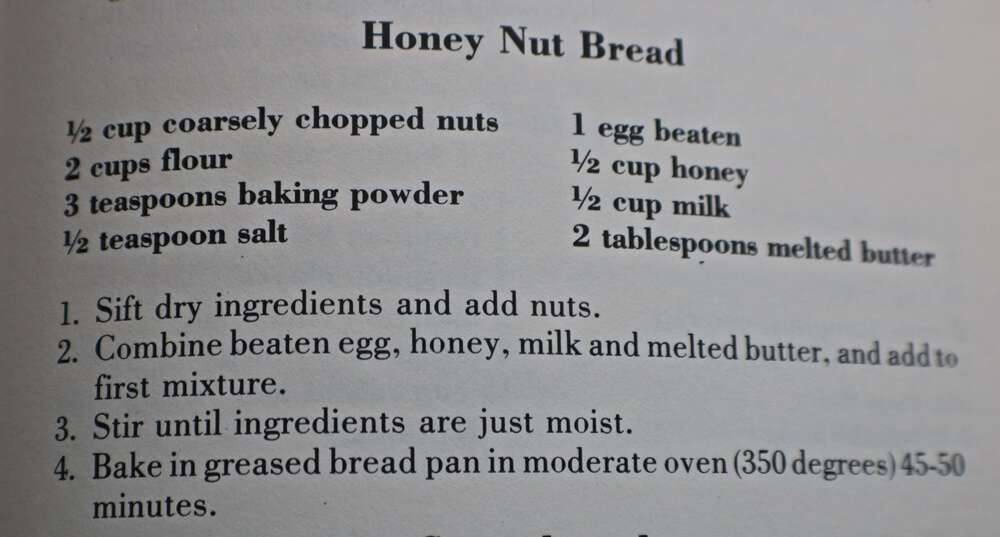 Over the weekend I stumbled across a simple recipe for Honey Nut Bread in the cookbook "Mountain Cooking" by John Parris. I decided to give it a try and I'm glad I did!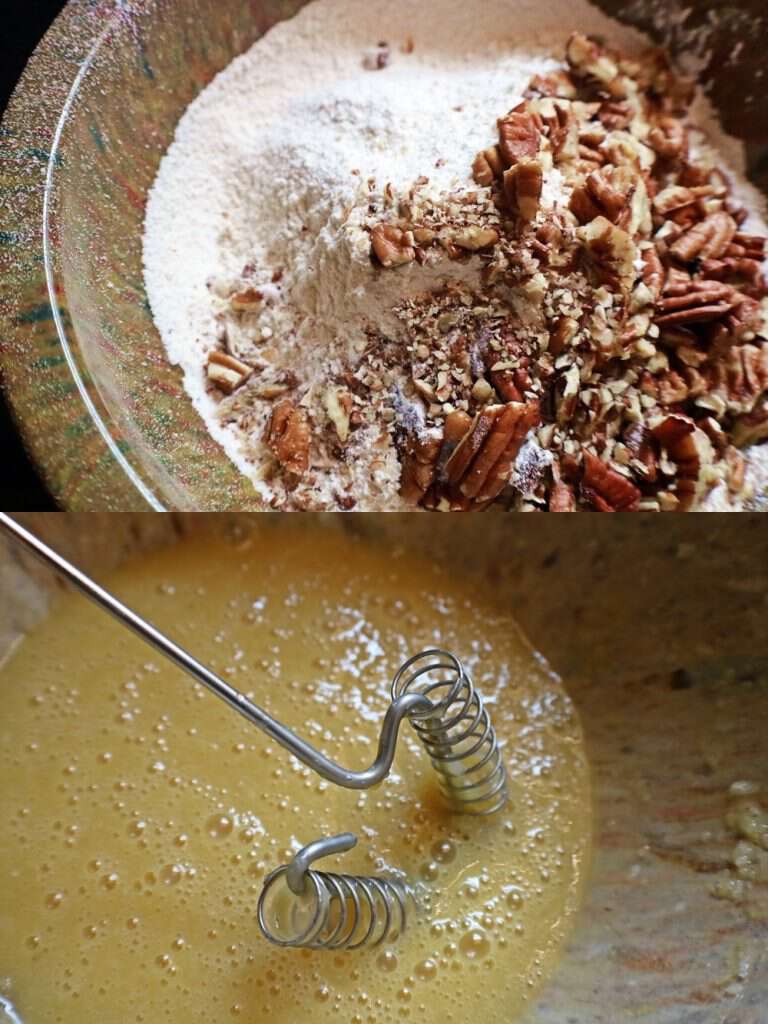 As you can see from the recipe photo, it's really easy to whip up-you don't even need to get the mixer out. Mine only took 30 minutes to bake, so if you decide to give the recipe a try it may take less time to bake than what Parris states in his recipe.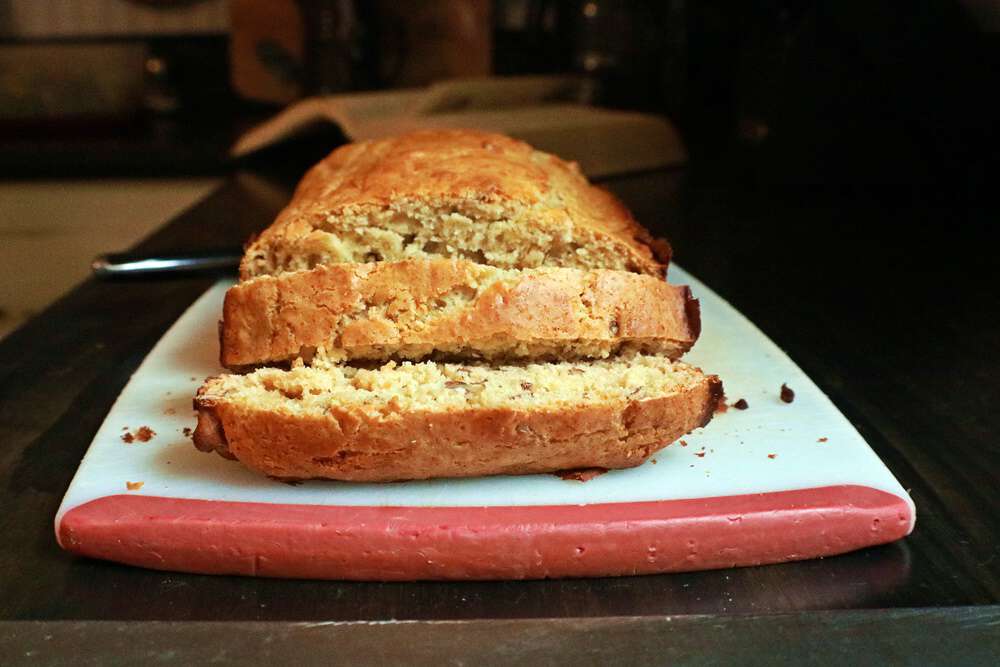 The bread is really tasty. The wonderful flavor of honey really shines in this recipe and since there's no other sugar added the bread isn't overly sweet like some nut breads. A toasted slice of honey nut bread with a smear of cream cheese makes a wonderful breakfast.
Tipper