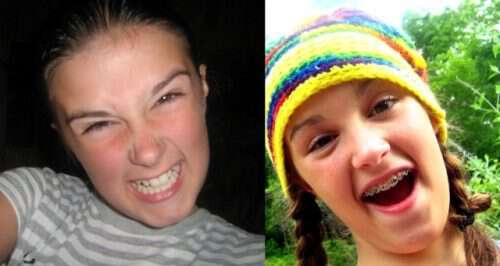 When one thinks of Appalachia-Monkeys don't usually come to mind.
Although I must admit-I do live with 2 Monkey Girls.
Back in the day when I had big hair and Paul was like way cool, we had a funny Monkey experience. Jeff, one of Paul's buds from school was always telling far out stories that were mostly lies. But he was a fun friend to be around and Paul liked him a lot.
Paul regularly shared the crazy tales with me so I could get a good laugh too. One day Paul came home telling Jeff's latest story.
It seems Jeff had been seeing a Monkey around his house. He had seen it several times-just swinging through the trees and chattering. Paul said Jeff described it in great detail and seemed to truly believe he had seen a real life Monkey. Paul and I both got a kick out of the story and wondered if Jeff really thought folks believed him or he just liked goofing around.
A few months later, I was hanging around some older guys from down around where Jeff lived. I had totally forgotten the Monkey story until I heard them laughing about some guy who was offering a reward for his lost Monkey. I couldn't wait to tell Paul there really was a Monkey after all.
Of course this made us wonder if all Jeff's outrageous tales were true. But we decided probably not-cause by then Jeff was telling how he had killed a turkey out of season, had it for supper and inadvertently ate the wildlife beeper that was attached to it-which brought a Game Warden to his front door.
In Paul's grown-up life, as a Language Arts teacher, he frequently gives the students an assignment of making a parody or spoof of a song, movie, play or story. About 2 years ago he realized he had never done a spoof with the students and thought he would give it a try. He took Elvis's Heartbreak Hotel-and turned it into a Monkey Song.
For this week's Pickin' & Grinnin' Spot Paul's "I've Been Such A Monkey."
Hope you enjoyed the Monkey song!
Tipper