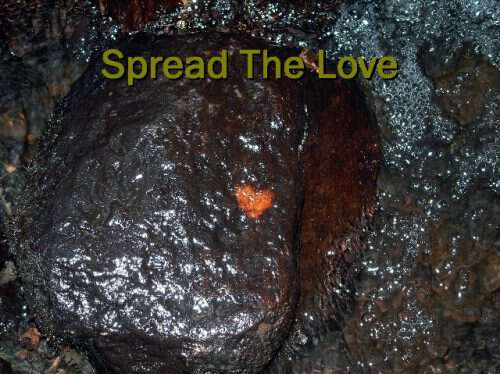 The heart within the rock-was discovered by the Three Princesses. It seems their creek camp is full of love in more ways than one.
It's Spread the Love for July time and I'm sending each one of the July commenters a rock full of love. Hope you can find a place for it without stubbing your toe!
Susan, Miss Cindy, Stacy A, Brit, Dana, Mandi, Amy, Em, Teresa, Paula, Leslie, Jennifer in OR, Renna, Trisha Too, Noble Pig, Deb, Patti, Egghead, Writer Lady, Meredith, Janera, Jessica, Sarah, Beckynsc, Ms. Hillbilly, Carrie, Threecollie, Joan, Granny Sue, Valarie Lea, Christina, Debbie, Kathleen, Cathy, Farm Chick Paula, Renaedujour, City Mouse Country House, Razor Family Farms, GA Farm Woman, Dina in Jerusalem, Dejoni, Mary, Farmchick, TwoSquareMeals, Applie, Julie at Elisharose, Melanie, Julie O'Neil, Kari & Kijsa, Paul, Carolyn A., Marlene, The Joy of Christina, Dawn Dee, The Texican, Pam, Shirley, Cowboys, Kids, & Sunsets, Mark Salinas, Sarah RSM, Ebaylo, Carletta, The Fishing Guy, Marci, Louise, Dee from Tennessee, Madge, Pam Thomas, Stefani, Michael Ivy, Nicole, Lisa, Sandy Carlson, Missy K, Mia, Rosebud, Leslie, Jan, Tracy in Montanna, Denise L, Petra Michelle, WKF, Runner Girl, Terry Thornton, Debbie, Miz Fit, and Raven.
Each comment you leave me- brings me hope.
Christmas is coming! Faster than we think. If you'd like more information about my folkart just jump over to my Blind Pig And The Acorn Etsy Shop and check it all out. If you decide you'd like to purchase something sometime-just remember to tell me you visit the blog-and the shipping is free!
The winner for July's Spread the Love is….
Marlene!! And she wins…
A Few Days Full Of Sorrow a folkart Angel painting by me. Even though it has a sad lonesome name-I hope you still like the painting Marlene.
I just want to say Thank you again to all you great commenters-you truly make my site a better place for others to visit! Each commenter's name that appears in orange in the list-has an amazing site-so I hope you click on a name and go for a visit. You can read about all kinds of interesting, inspiring, touching, appetizing, humorous, informative, things-so go now!
Tipper