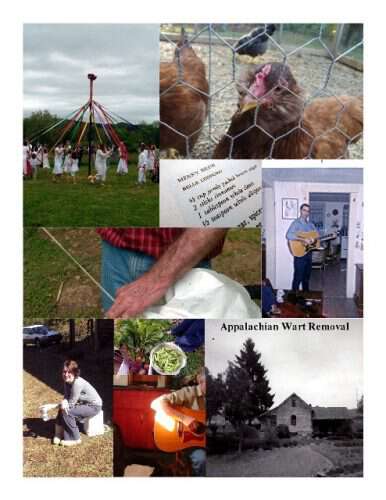 Time to Spread the Love to all the folks who took the time to comment during the month of August-I appreciate each of you. Your comments truly do make the Blind Pig a better place to visit.
Sandy Carlson, Janet, Just Jackie, Julie at Elisharose, Miss Cindy, Brenda Kay Ledford, Osagebluff Quilter, Terry, Warren, Lanny, The Fishing Guy, Petra Michelle, David Templeton, Nancy M., Glenda, Fencepost, Rick's Whitetail Woods, Mary Life In A Cordwood Cabin, Farmchick, Paul Saltcreek, Patty Hall, B. Ruth, CheE, Vicki Lane, Ethel, Eva Nell Mull Wike, Ph.D., Sarah, Wanda, Stacey South Western PA, Lynn, Pat in East TN, Teresa, Jen,  Sandra, Betsy from Tenn, Granny Sue, Jennifer in OR, Sheryl Paul, Kenneth M. Roper, Anastasia, Mike McLain, Kim Campbell, Rachelle, Connie, Greta Koehl, Helen G, Nancy Wigmore, Susie, Matthew Burns, Nancy Simpson, meemsnyc, Nancy, Kenneth O Hoffman, Grace Willard, Mamabug, Cher'ley Grogg, Em, Sue, Janice MacDaniels, Clint, Kat, Cheryl Soehl, Audrey, Bradley, Elithea, Pointless Picks, Lonnie Dockery, Gary, Alana, Merry, Canned Quilter, Boyd Guthrie, Kathryn Magendie, Caro, Sue, Jay Henderson, Kay, Brian Blake, Terry Allen S, Jake, Rooster in Missouri, David N Lee, Jim Casada, Donna, Bob Dalsemer, Staci, Leslie, Rhonda, Joan C Krogh, Gerry, Kristina, Kellee Groover, Elizabeth Swanson, Rick M, Daniela , Debora Kerr, Jill, John Huron, Don Casada, Janet P, Frances Masuda, Lori W, Matthew Timbs, Food I, Tom Caudill, Dee from TN, Jane Henson, Ginny Hartzler, Rachel, Willie Boy, Paul W, Sharon&Mariah, McKee, Linda, Rooney Floyd, Tim Hill, Charline Venturini, Benny Terry, Amanda,momof 3nOK, Lilfarmchic, Cher'ley, Vera Guthrie, Baking Barb, Barbara White, Jenn, Barbara Gantt, Misty Taylor, Mike, Jeanna M, Amy , Tammy, Diana, Carol, Garland Davis,My Carolina Kitchen, Maggie, Shirley, Paula, Farmchick Paula, Pappy, Elizabeth, Betty Gulledge, Judith Rogers, MissFiFi, Jeff England, Jason Burns, Twosquare, Frances, and Kelli.
This month's prize is extra special. It was donated by Mamabug-she handmade the large doily-and I have never seen nicer work. Actually-I'm having a hard time giving it away.
Mamabug is a fantastic photographer as well as an amazing fiber artist. Check out her blog by clicking here. Couldn't you just look at that work of art all day-I know I could. Now for the lucky commenter. The winner for August is…. Mary from Life In A Cordwood Cabin.
Don't forget to click on a commenter's name and go for a visit I know you'll be glad you did.
Tipper