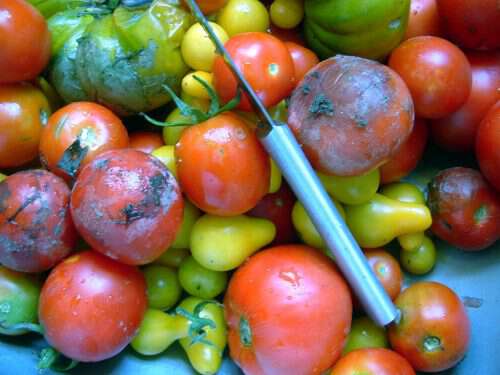 Last summer was the first year The Deer Hunter and I tried growing heirloom tomatoes. The term-heirloom-refers to tomatoes that are non-hybrid-meaning their seeds are open pollinated and stay true to form. In other words-if you save seed from your heirloom varieties and plant them-the tomatoes you grow will be just like the one you saved the seed from. If you save seed from a hybrid variety and plant it-the tomatoes grown will revert back to one of the 'parents' used to make the hybrid. The word 'heirloom' also points to the tradition of families handing down seeds to the next generation.
Till last summer we always planted hybrid varieties like Big Boys or Better Boys. I kept hearing folks talk about how much better heirloom varieties tasted and decided I wanted to see what all the fuss was about. I don't remember the names of the ones we grew last year. The tomatoes did indeed taste better-but the production was lousy. I think we got a whole 4 tomatoes off of the yellow variety we planted.
This summer our goal was to give the heirlooms another chance-but with a little more homework put into the process. We tired to look for varieties that produced high quantities as well as high quality. We ended up with 8 different varieties-here's what we learned about each of them: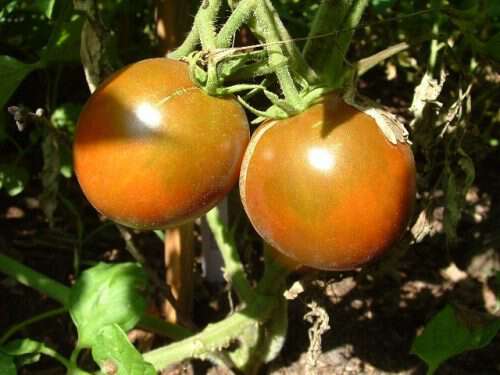 Black Prince is a small sized tomato-but it packs a lot of punch in the flavor department. The skin color is a deep red with blackish green tints to it-and the flesh is a deep dark color as well. The Black Prince was a good producer.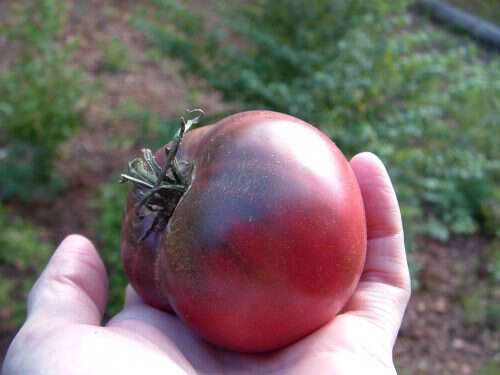 Cherokee Purple is one of the most common black tomatoes-and it happens to be The Deer Hunter's favorite. The flavor is very similar to the Black Prince. We only had one Cherokee Purple plant-and it didn't produce very many tomatoes.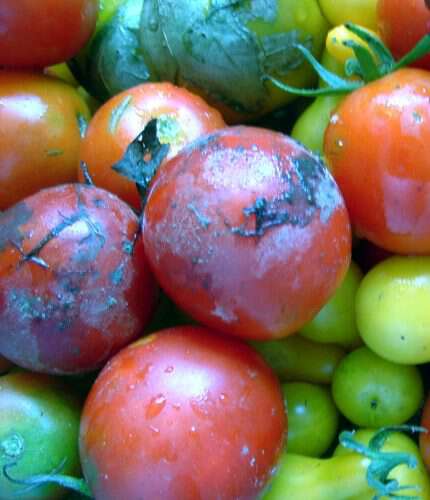 Bonnie Best was the only Heirloom Tomato offered by Hometown Seeds-who sponsored my garden this year. Even though I had never heard of it-I decided to give it a try-and I'm glad I did. The plants produced bookoos of tomatoes-no giant beefsteaks-but tons of small red tasty ones. When I think of a text book tomato-the look and taste of Bonnie Best comes to mind.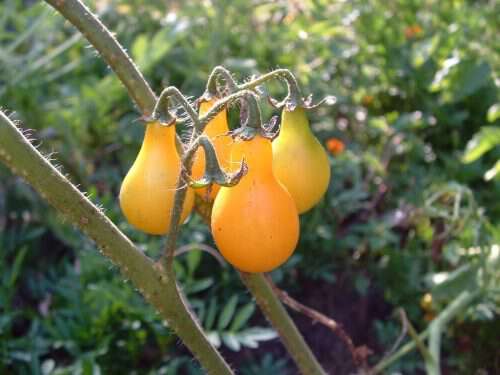 Some friends gave us several Yellow Pear plants-the tomatoes are tiny but very flavorful. And the plants produced so well that it was almost impossible to eat them all.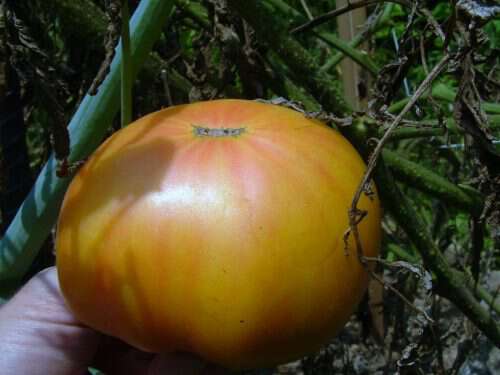 Striped German was very flavorful-and so pretty on the inside-but the plant we had only produced 4 tomatoes.
Now for my 3 favorite Heirlooms: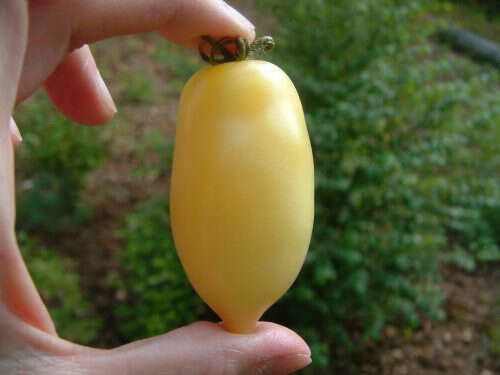 I heard a local ministry was selling heirloom tomato plants early in the summer-when I got a chance to stop by I ask them if they had a yellow variety that produced well. The gentlemen suggested Cream Sausage-he said they produce bumper crops of roma shaped tomatoes-he was right. On each plant the tomatoes hung like grapes. The flavor was sweet-and has they got riper the sweeter they got. The only problem we encountered was a few of the first fruits had blossom end rot. If at all possible-every garden I plant in the future will have at least a few Cream Sausage plants in it.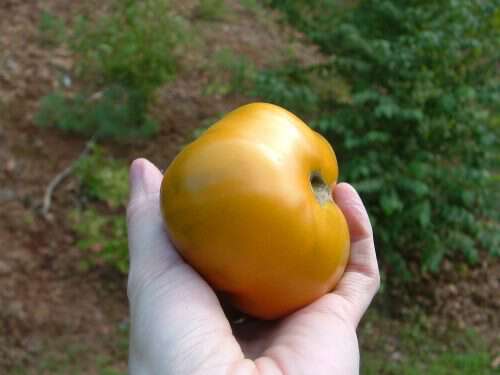 Yellow Brandywines were also a huge winner for us. Wonderful flavor and a great producer. The only downside I can see-was after you picked the tomatoes they needed to be eaten or put up fairly quickly.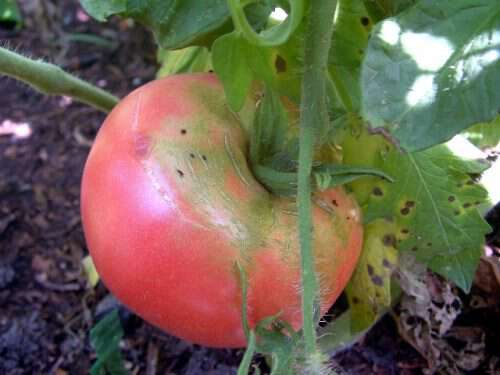 I feel like I should do a drum roll for this one-German Johnson. Oh my the taste was outstanding, it produced great, and maybe it's cause I'm a girl-but I found the delicate pink color lovely.
I realize the growing conditions at my house will vary from where your at-so if you've grown any of the varieties above-please leave a comment and tell how they did for you. If you have experience with other heirloom varieties-I'd love to hear about them too.
Taste wasn't the only reason we wanted to try heirlooms-the seed saving aspect was also one of our reasons. Having the ability to keep your own seeds from year to year is especially attractive to us. Coming up in a few days-a post about ways to save heirloom seeds for next year.
Tipper