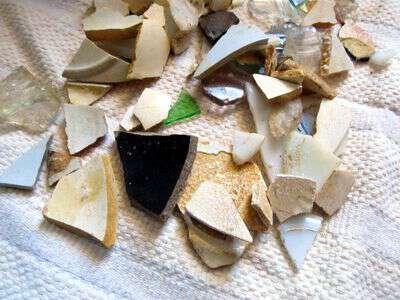 A few weeks ago I invited Blind Pig readers to come along on a hike with us (if you missed the hike you can click here to see it). B. Ruth left a comment on the post-giving us a dandy idea for the bits and pieces we find on our hikes.
The girls should get them a "rock tumbler" and "tumble" those glass shards they are always finding to smooth up the edges. Then a good jewelry wire, pliers to wrap it to hold it, add a loop and a jump ring and you have a piece of "Appalachian Old Home Place Jewelry"…I would buy a piece to hang on a chain around my neck, LET ME KNOW IF THEY MAKE SOME!…You see these made with "sea glass" all the time. A lot of sea glass is tumbled, it is not always found on the beach nice and smooth…LOL
After I read B.'s comment I couldn't wait to share it with the girls. Within a few days Chitter had a tumbler full of broken glass, pottery, and broken canning lid inserts going round and round. She let them tumble for a few days and the end result was really nice!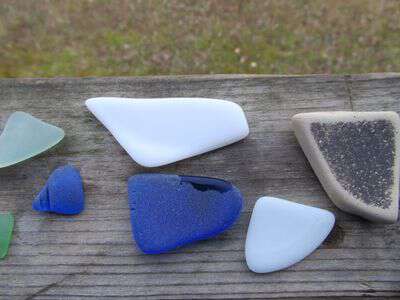 The edges are smooth and some of the pieces came out of the tumbler with a different texture than they went in with.
The tumbler retained the shape of the jagged pieces of glass-simply smoothing and polishing them all over.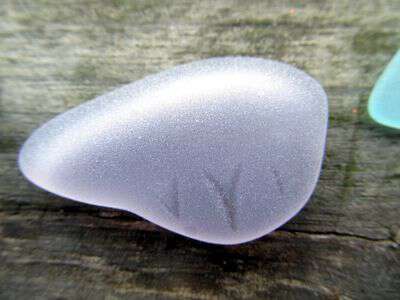 I especially love how this piece kept the little Vs along the bottom.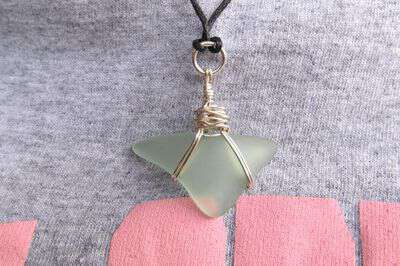 And just like B.Ruth said-once Chitter used some of her mad jewelry making skills on the tumbled pieces of glass-we had our very own Appalachian Old Home Place Jewelry.
Tipper