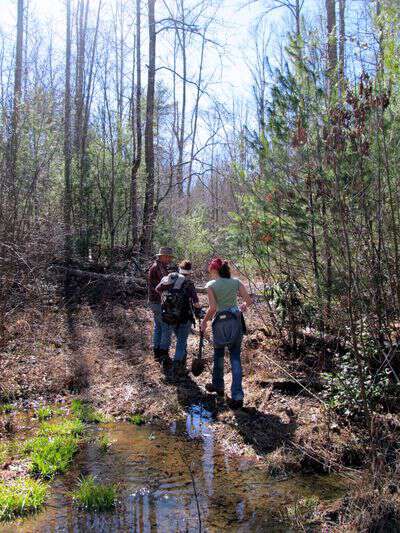 The warmer temps we've had over the past few weekends have enticed the Blind Pig family to get out and about in the woods. A weekend or so ago we headed up the creek to see what we could see. The girls are always wanting to look for treasures in the form of rocks, old glass, or any piece of metal their dectector can pick up.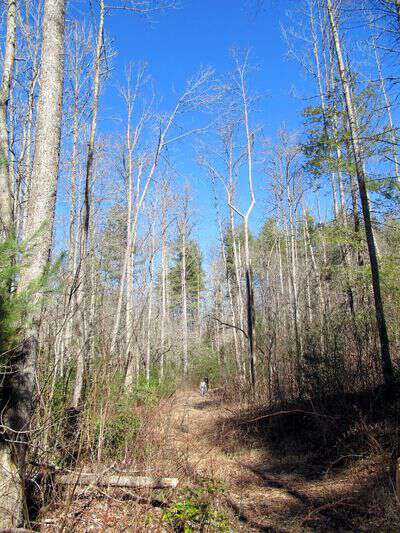 A cool breeze, sparkling blue skies, and the great outdoors what else can you ask for?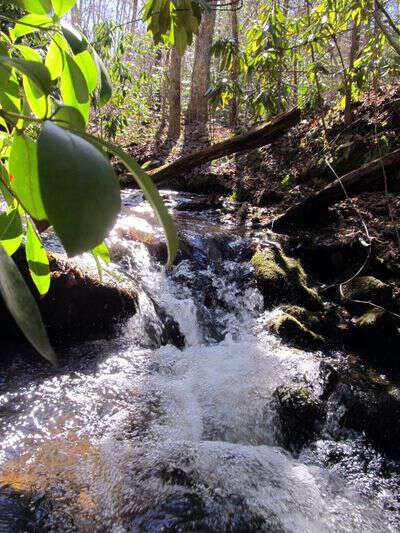 We didn't have a real destination in mind when we left the house, but Chitter wanted to go to the area where Pap's grandparents lived in the early 1930s. Pap calls the place the burnt down place-as did most folks from his childhood days. They gave the area the moniker because the house Pap's grandparents lived in-did indeed burn to the ground.
I can remember when a piece of an old bridge still remained across the creek near the homeplace. A couple clumps of daffodils that bloom each spring are all that's left to mark the homeplace today.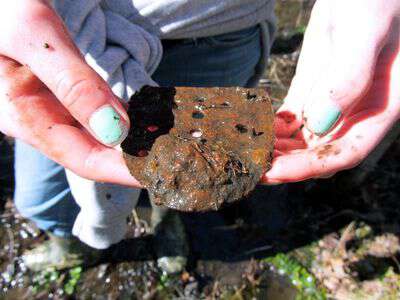 The girls like to visit the area because of the detritus left behind from the burned home. Chatter and Chitter are not picky treasure hunters-any rusty old piece of metal…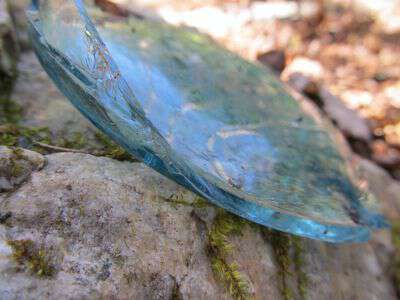 or shard of glass = success to them.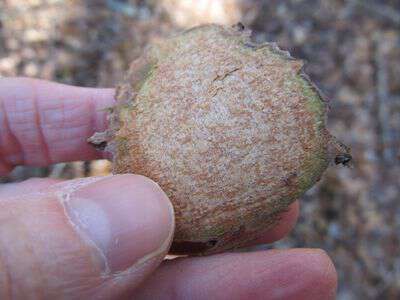 There were other treasures during the day-like sniffing a piece of birch bark-sigh…I wish my whole house could smell like that.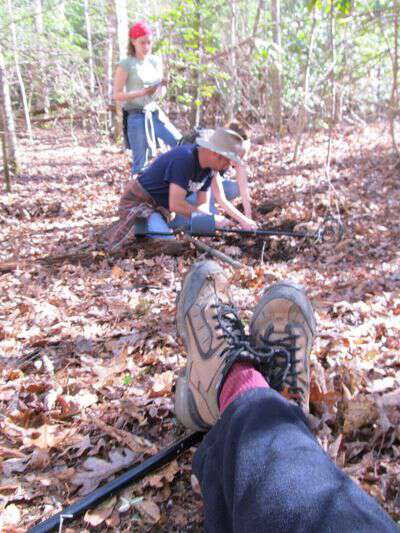 I watched the gang for a while, then when I got bored I walked around into the next holler…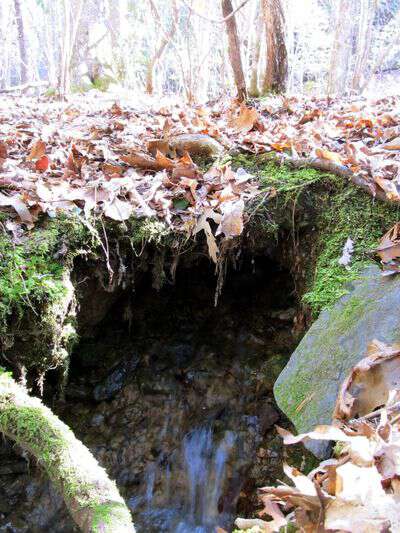 where I found the most delightful underground creek. As the holler stretches up and away from where the water comes out of the ground-you'd never guess there was a waterway under foot. I laid down in the leaves and looked deep into the cave at the stream of water-all the while thinking this was a magical place indeed.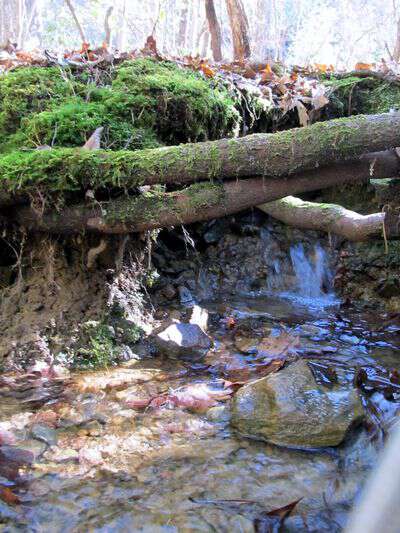 As you can see from this view the underground waterway moves merrily on its way once it comes out of the ground. About 50 yards on down the way the small branch enters the creek.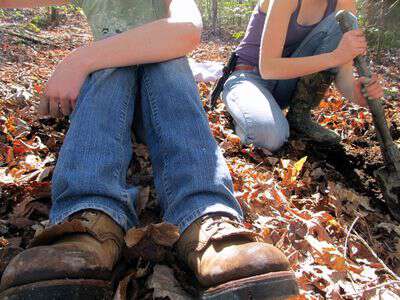 The best treasure of the day was simply being together.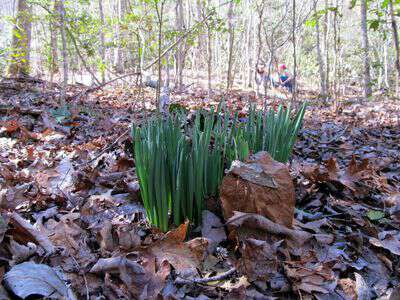 I couldn't help but wonder what Pap's grandparents would have to say about 2 of their great great grandchildren plundering around their old homeplace…I guess that was sort of a treasure too.
Tipper