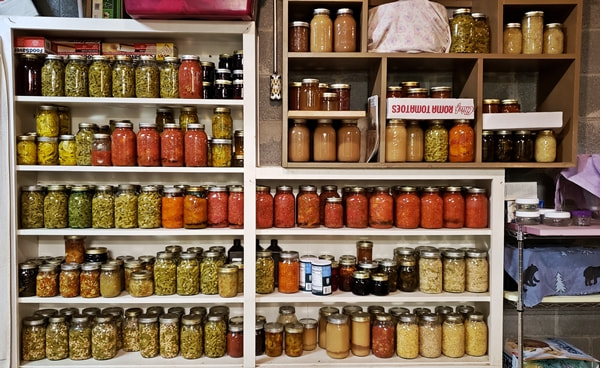 One of my favorite things about winter is getting to enjoy the bounty of our garden.
All the goodness is nourishment for our bodies and knowing those jars and freezer bags are full from our own hands and the sweat of our brow is beyond rewarding.
As if that wasn't enough, there's another reason I enjoy opening those jeweled jars and digging through frozen packages in our freezers.
I've long realized we have memories and emotions tied to certain foods—like how we can taste a certain food and instantly be taken back to childhood. But in the last several years I've come to think of food in connection to the day it was plucked from the vine.
When I open a jar of tomatoes I swear I feel the hot summer sun beating down on my head and shoulders, I smell the rich scent of tomato leaves and compost and I hear the sound of jar flies.
When I open a jar of greenbeans or cook a pot of dried beans I swear I hear the laughter and friendly banter of our family as we pick beans down the rows then set around stringing and breaking them.
When we add a frozen package of zucchini to a pot of soup I swear it adds a little taste of sunny summer mornings to the mix.
Tipper
Subscribe for FREE and get a daily dose of Appalachia in your inbox