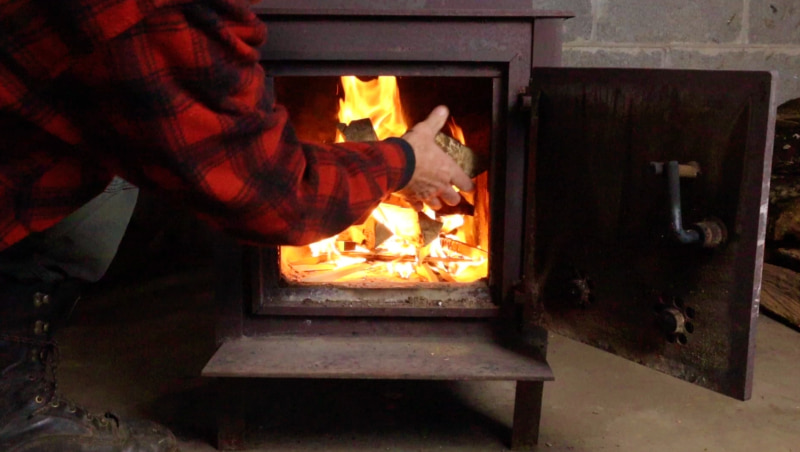 chunk
B verb
1 (also chunk up) To stoke or stir (a fire), feed with wood.
1939 Hall Coll. Cataloochee NC My brother, he was chunking the fire that day, blowed the cap off it. (Jim Sutton) 1941 Justus Kettle Creek 167 Matt got up to chunk the fire. c1945 Haun Hawk's Done 249 I chunked up the fire and put another piece of wood on. 1963 Edwards Gravel 92 If you ain't, I'll chunk up the far a bit and we'll roast a tater here in the ashes and eat it before we go to be, uh? 1989 Hannah Reflections 4 The boys chunked up the fire to thaw out his feet.
2 To throw, toss.
1974 Fink Bits Mt Speech 4 Chunk me the ball. 1992 David Jack Tales 74 All night long there would be old boys whistling from the yard, chunking little rocks on top of the house, even peeking in the windows, trying to get that girl to come out of the house so they could court her for a little while.
—Dictionary of Smoky Mountain English
---
We've had several cold days in the last week. I'm thankful we've had wood to chunk the fire and keep the house warm and toasty while the cold winds blow.
Tipper
Subscribe for FREE and get a daily dose of Appalachia in your inbox