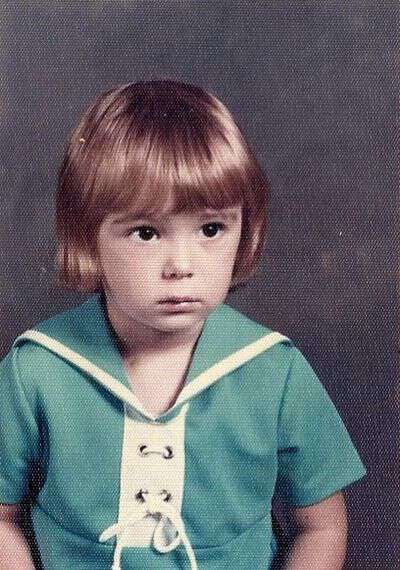 Tipper 1973
Everyone who guessed yesterday's what is it was a Chinquapin was right.
When I was young, people always told me I had Chinquapin eyes. As you can see from the photo my eyes are dark dark brown and rather large. Since I was backward and shy throughout my growing up years I'm sure my solemn appearance added to the Chinquapin eye effect.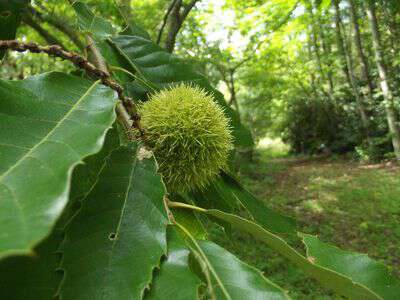 I knew what Chinquapins were, I had heard stories from Pap. He told me stories about how Chinquapins used to grow throughout the mountains, stories about kids eating them on the way home from school and stories about boys throwing the burs at one another for fun.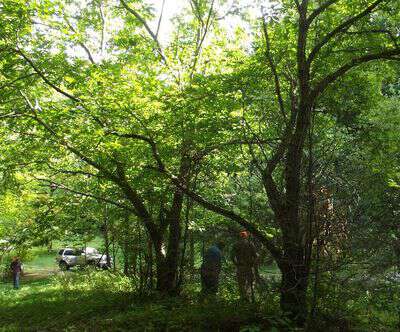 Even though I knew what Chinquapins were from an early age, I had never seen a real one, only the two that stare back at me when I look in the mirror.
A few weeks ago when I wrote about the Pawpaw Granny and Pap gave me the subject of Chinquapins came up in the comment section. Kenneth Roper mentioned he had three Chinquapin trees at his place if I wanted to see them. That's all the invitation I needed.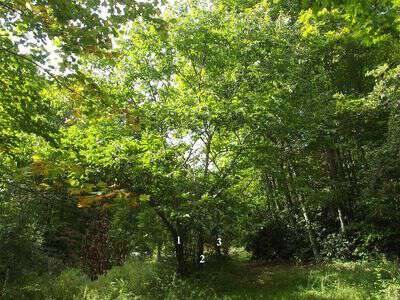 Kenneth's Father planted the trees in the 60s. Kenneth doesn't know if they are the native variety or not. Their size makes me think they're not you can get an idea of how large they are in the photo where you can see The Deer Hunter and Kenneth standing between two trees.
Pap told me the Chinquapins of his youth were small trees, like an Apple or Pear tree. I asked Pap if the Chestnut blight also killed the Chinquapins. He said he didn't know if it was the blight or the spread of people.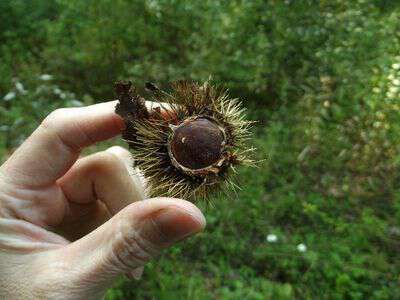 The outer bur of the chinquapin turns brown and falls off the tree as the nut ripens. Once they fall to the ground it's hard to beat the squirrels and other animals to them. Kenneth said his Father used to gather the still green burs and set them to dry beside the woodstove.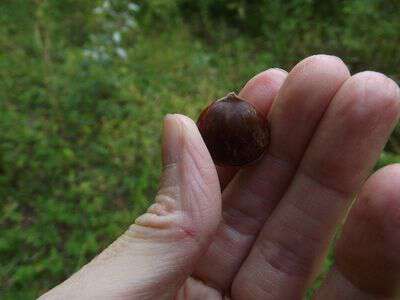 It tickled me to death to get to see a real chinquapin, but is also made me sad.
At the beginning of this post I said people told me I had Chinquapin eyes when I was young. Since the trees are gone from here many people don't even know about Chinquapins. And if they don't know about them they sure can't tell me or any other little black eyed kid they have Chinquapin eyes.
Yet there's hope.
No one had told me I had Chinquapin eyes in forever, until a little over a year ago when I met Jim Casada. One of the first things he said was a remark about my Chinquapin eyes. He made me feel like I was 6 years old again hiding behind Granny's dress or Pap's legs.
Those old timey words are still out there, the readers of the Blind Pig & the Acorn are evidence of that. We just need to keep talking about them and keep using them so the next generation will remember them too.
Tipper