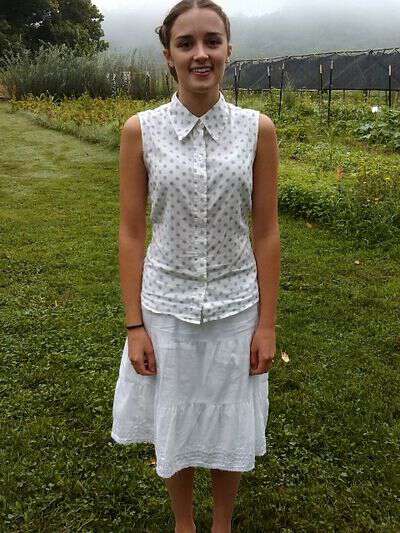 Granny said "That's a right pretty blouse you've got on. Where did you get it?"
Pap said "He had on this big ole coat that bloused out over his legs. Funniest thing you ever seen."
Granny and Pap said "Honey fix your shirt its all bloused out in the back. You need to tuck it in tighter."
Using the word blouse to describe a lady or girl's shirt; and to describe something that billows or puffs out, is still common in my area of Appalachia-especially with older generations. I find the etymology behind this word very interesting.
According to the Wordnik Website:
Blouse

French, possibly alteration (influenced by blousse, wool scraps, of Germanic origin) of obsolete French blaude, from Old French bliaut, probably of Germanic origin.
1828, from French blouse ("a workman's or peasant's smock"), of obscure origin. Perhaps from French blousse ("scraps of wool used mostly for flannel"), from Occitan (lano) blouso ("pure or short (wool)"), from blous, blos ("pure, empty, bare"), from Old High German blōz "naked, bare" (German bloß "bare"), or a conflation of the aforementioned and French blaude, bliaud ("a kind of smock"), from Old French bliau, from Frankish *blīfald ("topcoat of scarlet colour"), from blī- "coloured, bright" + -fald ("crease, fold"). More at blee, fold.
The Online Etymology Dictionary agrees:
1828 (from 1822 as a French word in English), from French blouse, "workman's or peasant's smock" (1788), origin unknown. Perhaps akin to Provençal (lano) blouso "short (wool)" [Gamillscheg]. Another suggestion [Klein] is that it is from Medieval Latin pelusia, from Pelusium, a city in Upper Egypt, supposedly a clothing manufacturing center in the Middle Ages.
Is the word blouse used in the manner I described at the beginning of this post in the area where you live?
Tipper
Appalachia Through My Eyes – A series of photographs from my life in Southern Appalachia.