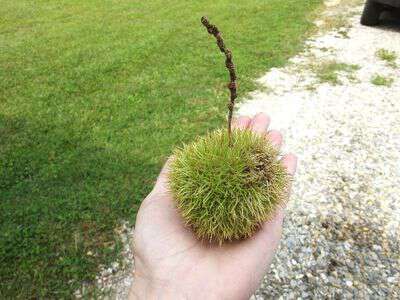 Can you guess what I'm holding in the photo? I'll give you 2 clues-its unbelievably poky and it's not a chestnut.
Tipper
p.s. The Week Of The Crow will start on Sunday. What is the week of the crow? -Well its a week full of stories, photos, and tidbits about my favorite bird -the crow. And there will even be a giveaway or two.
Appalachia Through My Eyes – A series of photographs from my life in Southern Appalachia.