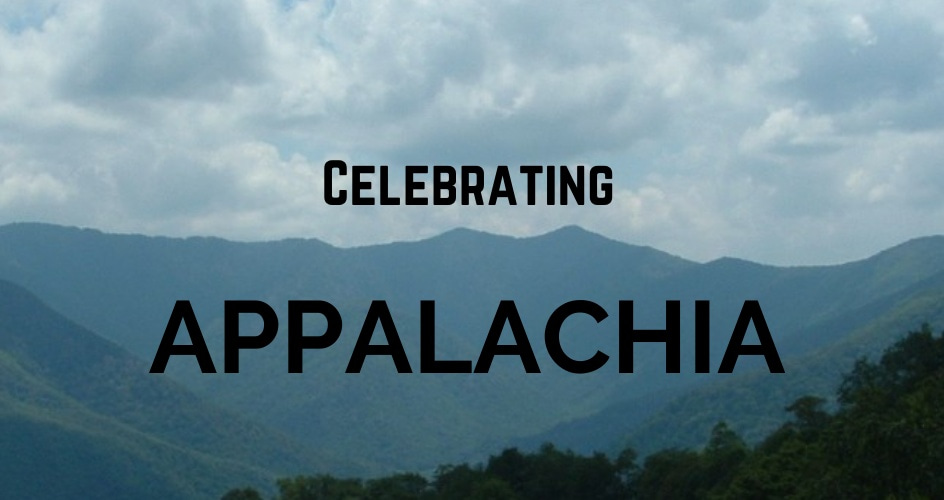 Several days ago I received the following comment from Attilynn:
"Well, now I can add postum to the increasing list of things I've learned about from you, Tipper! (A few off of the top of my head): Streak of lean Greasy backs Leather britches Millers Rich pine/fat pine/lightered Ground cherries Gravity water Ramps Laurel hell Float Kilt lettuce And on and on and on…😀 Thanks for a very educational channel!"
I'm telling you that comment did me good! Just thinking about the importance of the list in relation to Appalachia makes my heart warm and my mind race around to all the things I've experienced with each. Here's a few thoughts that come to mind.
streak of lean: I grew up calling salt pork either fat back or streaked meat and still do today. But when I talk about fat back I always mention streak of lean because so many other people use that phrase. I remember the supper Granny made when we had fat back. Along with the salty meat there would be a big pot of soup beans, a cake of cornbread, usually a bowl of kraut, and a lot of times a bowl of cornmeal gravy. Often there would be a pot of soupy taters. At that time I turned my nose up at cornmeal gravy but I scarfed down the rest of the goodness. It's still one of my favorite meals.
greasy back beans: We've been growing them for several years and just love them. The slight sheen makes the beans so pretty. We save our seeds from year to year and I've already been dreaming about planting this year's bean patch.
leather britches: I did not grow up with dried green beans. Granny nor Pap liked them as good as fresh or canned ones. But once I tried them the first time I loved them. They have a different taste and I can see why so many people have fond memories of them.
miller = moth: I'm so glad Attilynn learned that word from me! I want that language usage around to continue. When I hear the word or use it myself I'm instantly reminded of the millers that congregated by Granny and Pap's porch light and tried to beat their way into the house every time the door was opened. Also about the story Pap told of someone having a miller go up their nose and having to blow it out. And if that wasn't enough I'm reminded of one of The Deer Hunter's friends saying a miller went in his ear and he couldn't get it out without going to the doctor. There was a very funny back and forth between him and the doctor as he tried to explain what a miller was 🙂
rich pine/fat pine/lightered: Oh the joy of rich pine. I used some slivers this morning to start the fire. It works so good and after all these years I'm still amazed it's laying around in the woods free for the taking.
ground cherries: The sweet small round globes speak of summer sunshine. I'm so glad Jim Casada shared them with me several years ago. The gift of ground cherries allowed me to enjoy their bounty forever since they reseed themselves and it jarred lose a memory of my grandmother trying to get me to eat a ground cherry when I was a child.
gravity water: What an invention! I can just imagine how much Pap loved gravity water compared to the water he had to tote prior to having it. Just typing the words memories come flooding to my mind: Riding on Pap's back to check the spring; playing with Paul in the fires Pap built to thaw out the line in the cold winter months; the sound of the water trickling in the sink when Pap left it running on the coldest of nights; the sweet taste of a tall glass of water that come from way up the creek.
ramps: The tasty spring time tonic that generations of Appalachians enjoy even if it does leave them a little stinky for a few days. Long time Blind Pig and The Acorn reader Charles Fletcher had some dandy memories of ramps. You can read one here.
laurel hell: Deep in the laurels was one of my favorite places to play as a child. I was hidden from sight and had a mossy carpet underneath. Laurels and Ivies speak of home and my people. I adore them both.
float: What a tasty treat. I'm so glad I discovered the traditional drink several years back and my family is too.
kilt lettuce: Makes my mouth water to think of the spring delicacy. In just a few short months we'll be eating a big bowl of kilt lettuce straight from the garden and we'll likely have fat back to go with it which takes us back to the beginning of this list 🙂
---
Last night's video: Dorie Woman of the Mountains.
Tipper
Subscribe for FREE and get a daily dose of Appalachia in your inbox