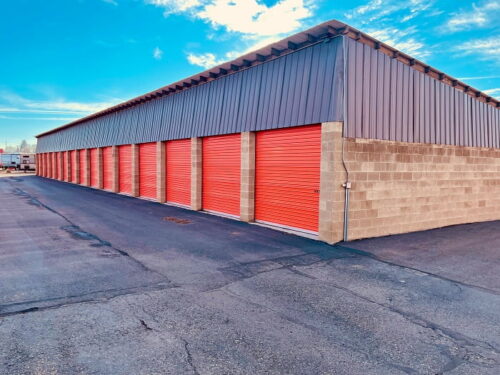 One of the toughest things about having a website with a great amount of content is having reliable storage.
In the real world storage units are available to folks who need extra room. There's actually storage unit options available for website owners too—although you can't pull your truck up to them to unload.
I won't bore you with the technical reasons websites often need to utilize online storage units, but in a nutshell it comes down to storage room (just like in the real world) and site safety.
Photos and text don't take up hardly any room at all so they're easy to manage. But videos and sound files take up an enormous amount of space.
The cost of finding hosting that would support all the videos we have on our various channels would be astronomical. I'd be much better off to buy my own server…but then I'd have to manage and support it and even then there would be hiccups, especially with my slow internet service.
Last week I was working on moving a few sound files from Blind Pig and The Acorn to my online storage unit and it took me longer than it should have because I kept stopping to listen to all of them 🙂
One of them was a song Paul composed way back when he was in high school, "Down the Escalante." He played around with it then but let it fall to the back of his guitar case pretty quickly.
Back around 2008 Paul re-worked the song and even put it on one of his and Pap's cds "Lamp Lighting Time."
As Pap would say I heard the song anew the other day when I was moving it to its new home.
Years ago when I wrote about the song I said listening to it made me want to ride off into the sunset with The Deer Hunter. It's seems the perfect tune for doing something exciting.
I hope you enjoyed the song as much as I do. As you can tell from listening Paul used several instruments to record it. The main guitar used is a Recco Classical.
Paul was a young boy when the bridge on his cheap hand-me down guitar came loose. While visiting Wayde Powell, a friend of the family who owned a recording studio, Paul asked Wayde if he had an extra bridge laying around. Wade told Paul he thought there might be one in an old barn down below his house and Paul was welcome to go see.
Paul found the classical guitar. It was old, dirty, and actually had rats living inside it. He took it back up to Wade and asked if he could have the bridge from it. Wade said "You can have the whole thing."
Paul took it home and Pap helped him clean it up. Once Paul heard the sound of the guitar he knew it would be one he'd keep for the rest of his life.
To purchase your own copy of "Lamp Lighting Time" follow the link below.
Blind Pig & The Acorn Music
Tipper
Subscribe for FREE and get a daily dose of Appalachia in your inbox