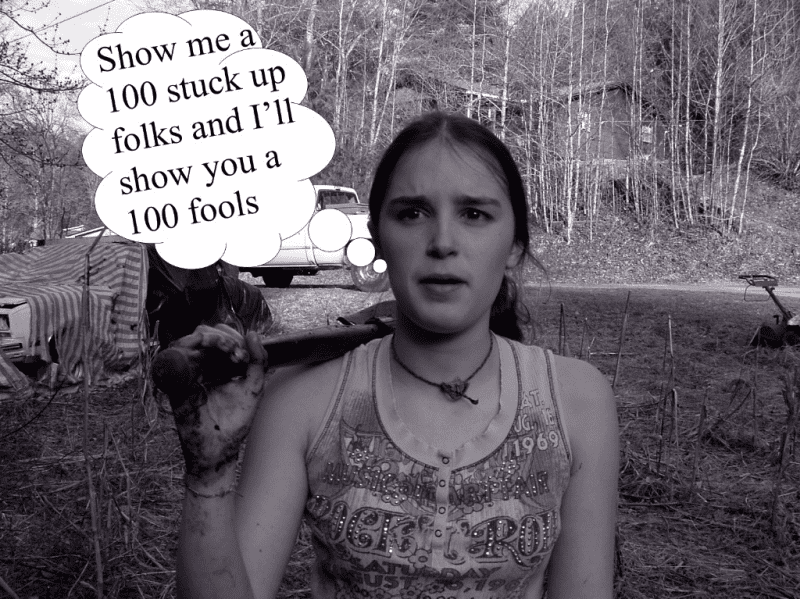 Have you ever run into somebody who just flat out thought they were better than everybody else- especially you? I have and I'm sure you have too.
Those kinda folks used to really get under my skin, but I've found one good thing about getting older is you don't care near as much what other people think of you.
Roy Acuff had a hit with a toe tapping song that perfectly describes what I'm talking about Stuck UP Blues. The song was written by Jim Anglin, who wrote several other of Acuff's hits.
My favorite line of the song: I said look here John I know where you come from and Your Pappy used to use those words by cracky and by gum. See if you can catch Paul grinning at Pap when he sings that part-near the middle of the song.
Did you tap your toes?
Tipper