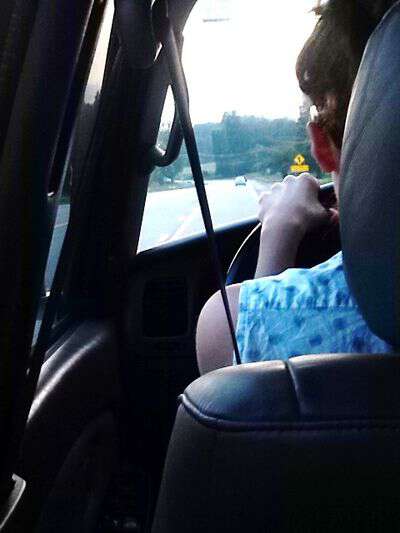 I don't do much driving these days-I have 2 chauffeurs who are always at the ready to take me where I need to go.
Chatter and Chitter weren't in much of a hurry to get their drivers license-so they've not reached the stage of driving without an adult yet.
I've noticed lots of kids don't seem to be in a hurry to get their license these days-or either they get a license-and then continue to let their parents ferry them back and forth.
I wonder if what I'm seeing is an anomaly-only happening with the kids who attend the girls high school or if its a more wide spread occurrence?
When I was a teenager everyone wanted their license and everyone my age seemed to have a car to drive once they got that plastic card.
There was a whole lot of cruising town back then-now the kids here don't do that at all that I know of. But when I was a teenager the place to be was riding up and down the main street of Murphy-and having a drivers license helped you make those laps every weekend.
Kids today connect with their phones. Instead of having to go look for someone to hang out with-they 'hang out' by texting, surfing facebook, posting to Instagram, or snap chatting each other.
Cars, insurance, and gas cost a lot more than it did back in the day-maybe that's part of the reason kids don't seem to be driving as much. Or as I said-maybe what I'm noticing is a very isolated occurrence. Either way-I've got 2 teenagers who are now anxious to be on the road alone-it just took them longer than I figured it would.
Tipper
p.s. The All State Blog has an article on this subject-go here to read it.
Appalachia Through My Eyes – A series of photographs from my life in Southern Appalachia.