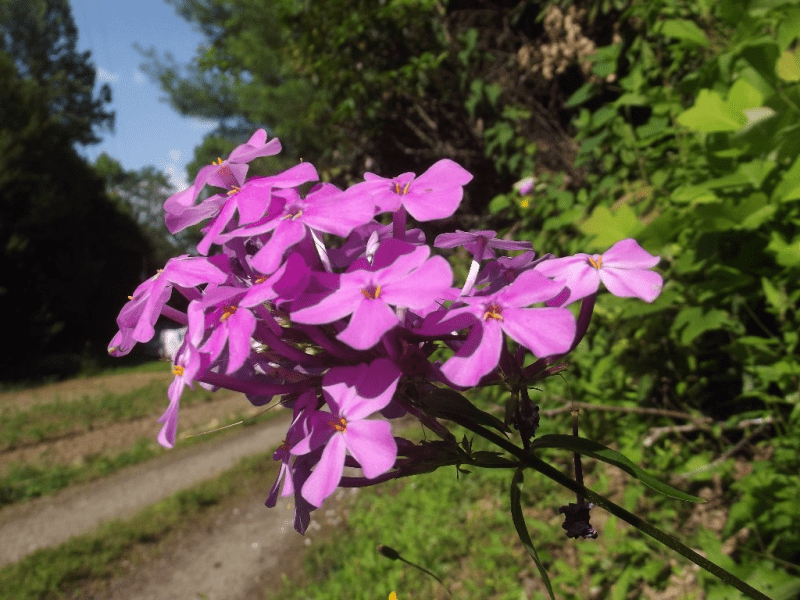 Carolina Phlox Polemoniaceae (Phlox Family)
A few weeks ago, when we were talking about Thrift growing on my basement bank, more than a few of you said you had heard the low growing flower called Phlox.
The photo above is what I grew up calling Phlox. The actual flowers look similar to Thrift flowers-but while Thrift grows in a creeping fashion along the ground-Phlox grows erect, sometimes up to 3 feet tall.
Phlox is a common wildflower and can be found throughout the eastern US. The plants are hardy-and seem to do well if you place them where you want them. I have Phlox growing throughout my flower beds as well as growing wild in uncultivated areas surrounding my house and holler.
Phlox is a beautiful flower-the color of the petals stand out brightly against it's green surroundings and the blue of a Carolina sky. The plant being a wildflower that grows where it will seems to be a special bonus.
Got Phlox?
Tipper
Appalachia Through My Eyes – A series of photographs from my life in Southern Appalachia.