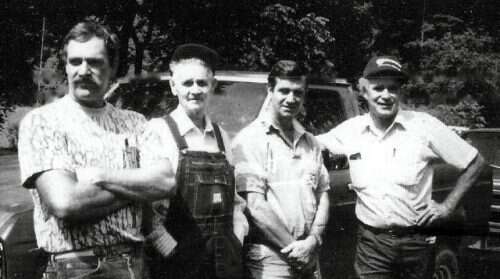 Time for this month's Appalachian Vocabulary Test-take it and see how you do.
Quarrel at
Quartering
Quare
Quinsy
Qualmish
Quarrel at: to scold; to fuss at. "I've quarreled at the children all morning. All they've done is scream and holler till I'm so nervous I can't think straight."
Quartering: an object moving diagonally away. "The deer was quartering to the right just before I took a shot at him."
Quare: odd, different, strange. "Well old man Baker might have been a little quare but I liked him a sight. I didn't mind it none that he liked to sit out in a rainstorm as long as he didn't ask me to do it with him."
Quinsy: sore throat; sick. "I didn't get much sleep last night I was feeling quinsy. The sickness seems to have passed on off this morning."
Qualmish: nauseated, upset stomach. "Every time I go over Blood Mountain I feel qualmish. Why even if I'm driving my stomach still flops around."
I've never heard anyone use the word quinsy before-but I've heard all the rest. How did you do on the test?
Tipper