Today's post was written by Paul.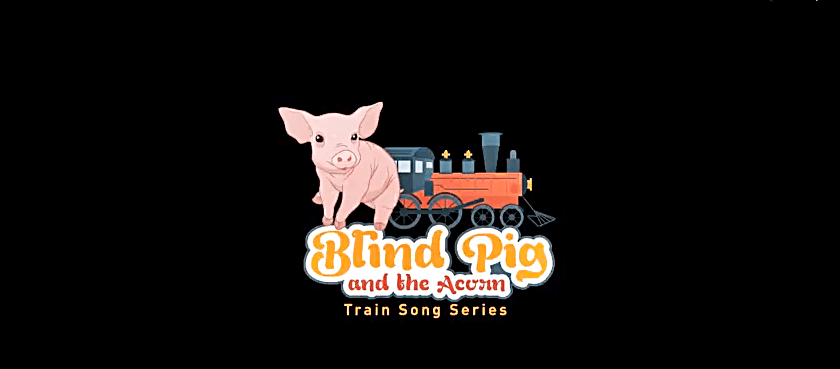 For this installment in our train song series, I was lucky enough to be joined by local musician Scott Ferguson, a well-known musical fixture in and around Brasstown. Of all the people I could have played with, Scott is perhaps the only one I know who actually can say that he has traveled the rails across our country as a hobo (his own word).
He told me that riding the railroads was his education. 🙂 He said it taught him a lot about human nature.
We shot this video at the old depot in Murphy. The train no longer runs there, though the mayor and others have worked hard to bring it back (for tourism).
While we were preparing to shoot, Murphy PD rolled up. They were actually there to help set up for a fundraiser the following day, but it reminded Scott of a time he dealt with railroad detectives near the Colorado River.
Scott is a great musician and has played in many bands around our area for decades, including the Raven Welch Band, with Jamie Mason who appeared in last year's series, and many others.
If you happen to own the gospel CD Shepherd of My Soul that Pap and I put out around 2015, Scott was instrumental in us recording Pap's song "At the Name of Jesus."
Pap had written the song several years earlier, but it wasn't until we heard Scott play it on the fiddle one day that we became very interested in the song. On the recording, Chitter plays the fiddle and does a great job, but it was Scott's performance of the song that inspired us to record it.
As with our other train songs, we jumped right in on this one shortly after tuning up and going over the words. Scott had sung this song before but had never fiddled it. His fiddle kick-off is one of my favorite parts. He and his wife came up with a different arrangement of the chorus, which is kind of an abbreviated approach to the notes/lines in a seven pitch. It makes this rendition of the song a little different, but I like it, and I hope you do too.
I appreciate Scott taking time to give the song a whirl. It was a lot of fun.
I hope you enjoyed the third song of our November Train Series!
Tipper
Subscribe for FREE and get a daily dose of Appalachia in your inbox