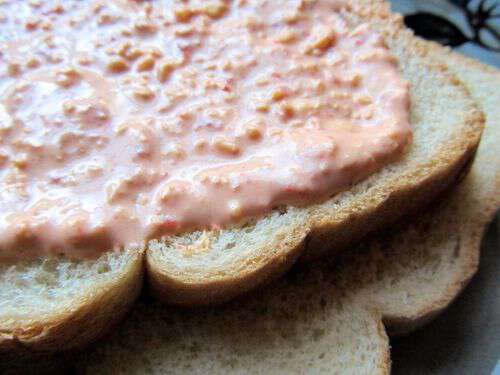 Do you believe I never tasted Pimento Cheese until I met The Deer Hunter? I don't ever remember Granny buying it nor making it. Pimento Cheese sandwiches are very common at get togethers here in my area, but somehow I was always too picky to eat it.
After The Deer Hunter introduced me to pimento cheese, I did eat it every once in a while. Sometimes I liked the taste and sometimes I didn't. Miss Cindy and a friend at work both make homemade pimento cheese and I like their's.
I take Granny to get groceries every week. A few months ago she said "I want you to help me find your Daddy some pimento cheese. He's been wanting some and I can't find it anywhere." I said "I know where it's at I'll get it."
I looked in the dairy section, I looked in the cheese section, I even looked in the specialty sandwich meats and cheese section. Not one container of pimento cheese could I find. As I was trying to figure out where else it could be I remembered the homemade kind and decided it would be better for Pap anyway. I already had a block of cheddar cheese so I grabbed a jar of pimentos and headed for the check out line.
Once I was home I googled around till I found a recipe that sounded pretty good. I decided to try this recipe with a few minor changes.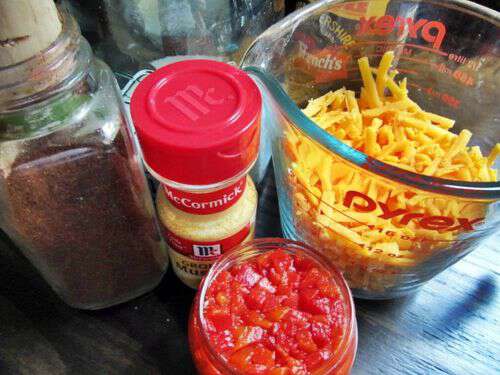 Pimento Cheese
10 oz shredded extra sharp cheddar cheese
3/4 cup mayo
1 small jar pimentos
1/4 teaspoon garlic powder
1/4 teaspoon chili powder
1/4 teaspoon black pepper
1/2 teaspoon ground mustard
2 dashes (or more) Worcestershire sauce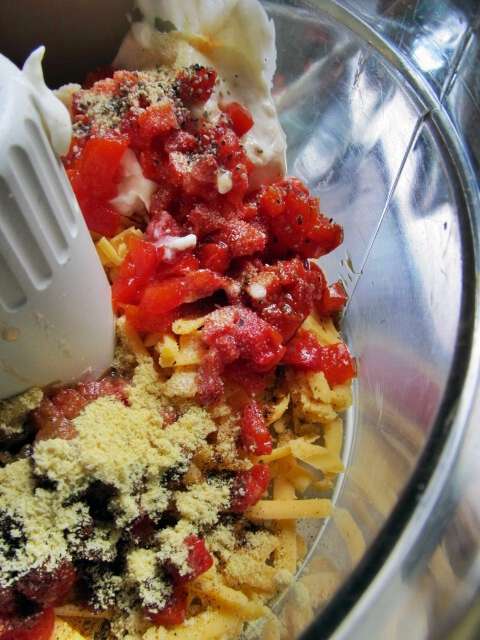 Throw all the ingredients in a food processor and puree till smooth. Or if you like your pimento cheese on the chunky side throw all the ingredients in a bowl and mix well. If you go with the food processor you'll need to let your pimento cheese firm up in the frig, unless you don't mind it being a little runny. I don't mind.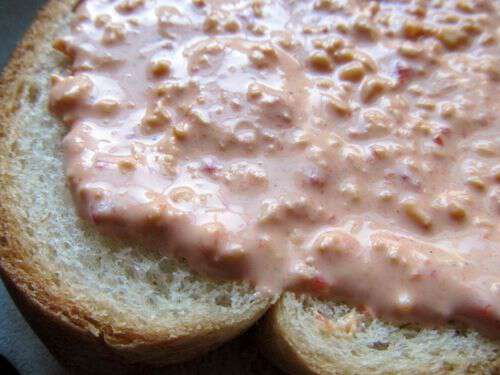 Maybe it's my age or maybe its this recipe, but somehow I've went from not enjoying pimento cheese all that much to taking it for lunch at least twice a week. I love this stuff!
Are you a pimento cheese fan?
Tipper