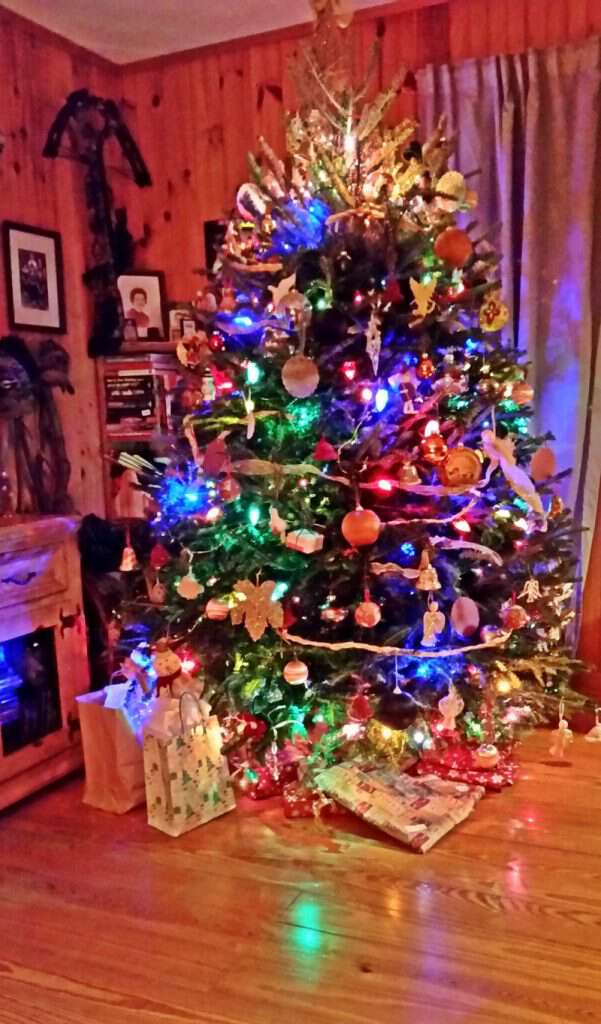 It think our Christmas tree was the prettiest one we've ever had! The girls and The Deer Hunter will tell you I say that every year. It's true I do say it every year and its true that I believe the tree to be the prettiest we've ever had.
When I was growing up Granny was never picky about when she took the tree down. Seems like she left it up till the first of January and Paul's birthday-he was born on New Year's Day.
The Deer Hunter and Papaw Tony left their tree decorated year round. They pulled it out of the attic when Christmas rolled around and stuck it back in the attic when Christmas was over.
We put our Christmas tree up right after Thanksgiving-typically the following weekend. By the day after Christmas I'm ready for it to come down.
Every year after Christmas I have the strong urge to Spring clean the house. I clean out closets and cabinets, move furniture, and change curtains. Getting the house in order seems to brighten the house after the chore of putting up Christmas until next year. And when Spring rolls around I'm too anxious to be out in the garden to think about cleaning anyway.
The Frank C. Brown Collection of NC Folklore has some confusing folklore to instruct you on when the Christmas tree and other decorations should be taken down.
take Christmas decorations down before the month is out or misfourtune will come to the house
never leave the Christmas tree up over New Years or it will bring bad luck
it is bad luck to take Christmas decorations down before Old Christmas (Jan 6) or to leave them up afterwards
Christmas decorations left hanging after 12th night (old Christmas) bring bad luck
My Christmas tree is still up, but I'm thinking I'll take it down in the next day or two.
The days following Christmas are called ruling days because they are supposed to dictate the weather for the coming year. The Dictionary of Smoky Mountain English has this to say about Ruling Days:
The twelve days beginning on Christmas day, each one of which is said to govern the weather for one month of the following year. 1905 Miles Spirit of Mts 107 But he and Arth do not disagree about certain weather signs their mother had taught them when they were "shirt-tail boys," signs about Groundhog Day, for example, and the Ruling Days, the twelve days from the twenty-fifth of December to Old Christmas, each of which rules the weather of a month of the coming year.
My Christmas was unusually warm so I guess there goes my chance for a snowy January.
Tipper