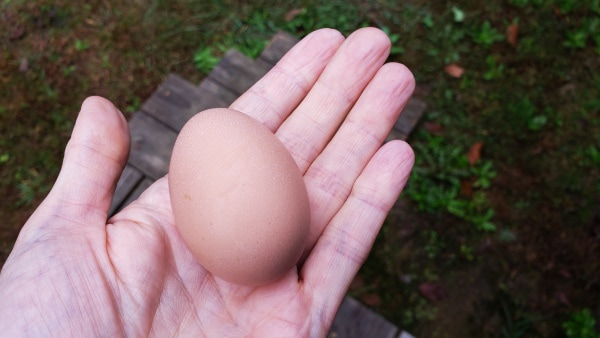 1. Chitter's new chickens have finally started laying eggs…well at least one of them has. We've been getting eggs from what I believe is one bird for about a week. I'm anxious for the other ones to start laying. You've never seen such a bunch of chickens. They literally want someone to stand and hold them. I reckon that's because Chitter raised them 🙂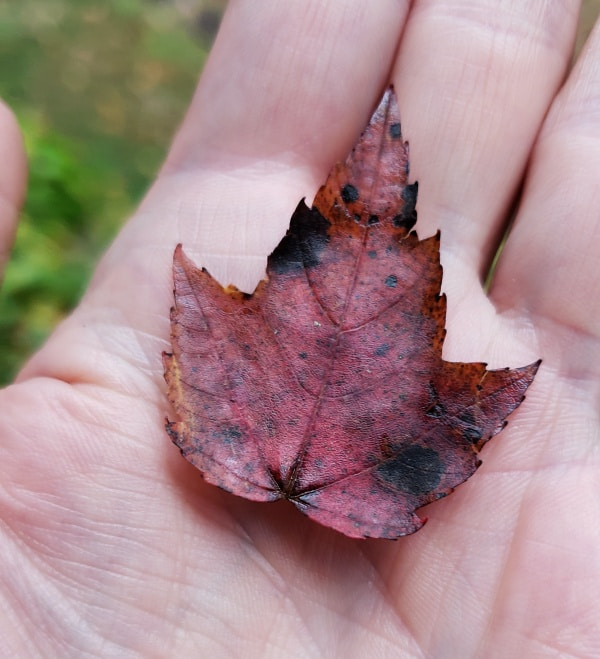 2. When the weather is nice Granny sits on the porch and watches the world. The other day she spied this small pretty leaf and saved it for me.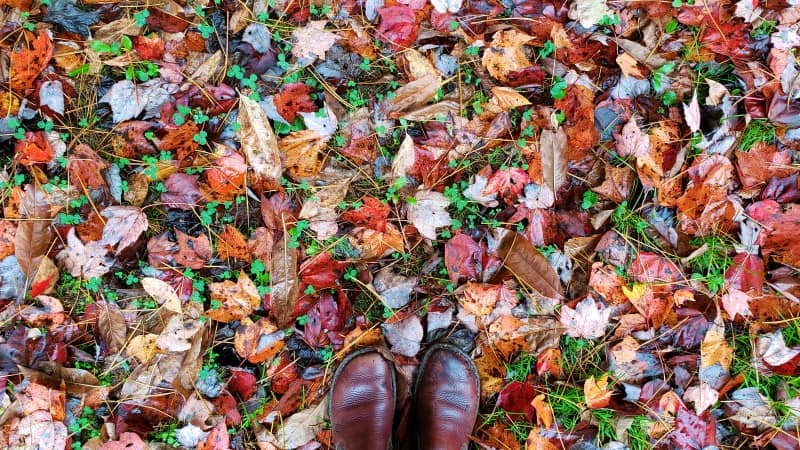 3. Speaking of leaves. Every year when the trees put on their brilliant fall garments I know there'll be a carpet of red when I get out of the car at Granny's.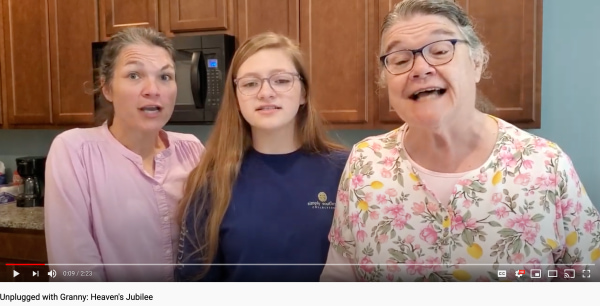 4. Lately I've been enjoying the youtube channel Turner Family Music. Best I can tell it's a grandmother (who they call granny) and her daughter and her family. I've not seen one video where they don't exude pure joy in the music and the words. I especially like this one and this one. Granny and daughter can really play the piano.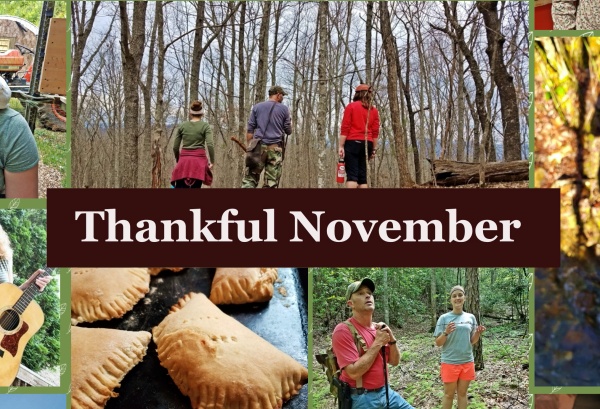 5. It's time for my annual Thankful November.
Every November I host a variety of giveaways as a way of saying THANK YOU to Blind Pig and The Acorn readers. If you didn't know it, you're the best blog readers in the whole wide world!
There'll be a variety of giveaways throughout the month so be on the lookout for any that you might like to enter.
Tipper
Subscribe for FREE and get a daily dose of Appalachia in your inbox