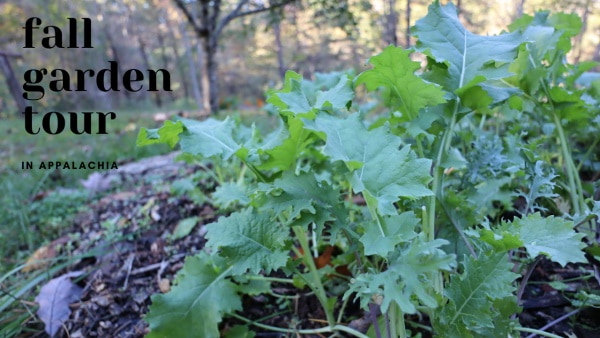 Our fall garden is doing pretty good. We've been eating kale and radishes for the last week. My turnips aren't doing as good as they usually do and I'm not sure why. Germination was really poor, although the recent rain we had from the hurricane turned tropical storm has brought a few more out of the earth.
Watch my latest video to take a peek at our fall garden.
We've had two hard frosts since I made the video and my malabar spinach finally bit the dust.
Hope you enjoyed the tour!
Help me celebrate Appalachia by subscribing to my YouTube channel!

Tipper
Subscribe for FREE and get a daily dose of Appalachia in your inbox