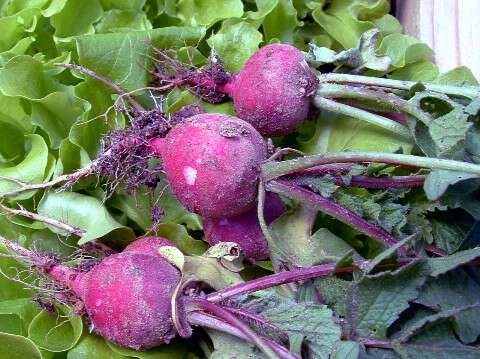 My fall garden is producing a bumper crop of radishes, greens, and turnips. Some of you may remember-I made sure to plant my seeds on the appropriate day-dictated by the zodiac signs.
Back in the summer I attempted a sign test and a few of you played along too. The corn test didn't really work out-first, I was unorganized and waited too late in the season to start, second-many of us ran into things we couldn't control-like mother nature and conniving chipmunks. The only corn test participants who made it to the end of the growing season were Martina, Nancy, WKF, and Helen.
As I was planting my fall garden-I took note that Pap and Granny planted theirs on the wrong day according to the signs.
This impromptu fall garden test seems to have worked. We planted the same turnip seeds (Pap shared his with me), I planted on the right day-they planted on the wrong day-but still within about a week of each other.
As you can see from the photo above-their garden looks pretty good too. But one thing is lacking in Pap's garden…
Turnips! All he has is green tops-while I have pretty white turnips. So I'm declaring this test a win for the signs. Hopefully next spring some of you will play along with another sign test-I promise to be better organized.
I'll leave you with a bit of good news for me-I made the front page of a local paper this week.
Tipper