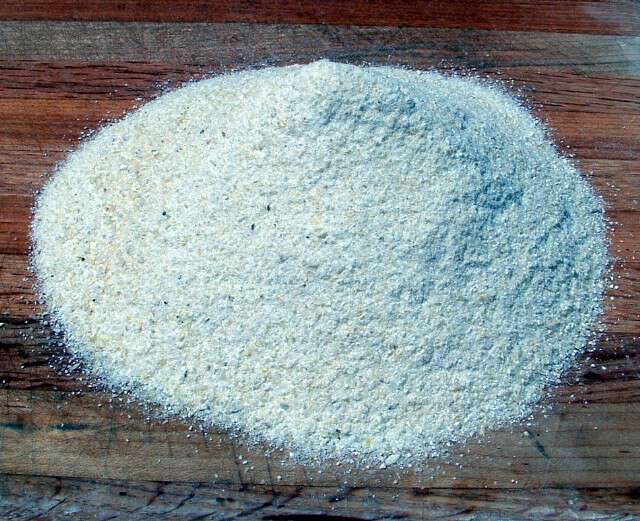 After folks had gathered in their corn, came the process of making it into cornmeal for human consumption. Most of the cornmeal we buy today has been ground with steel rollers and the hull and germ have been removed to make the meal a finer texture-it also allows the cornmeal to have a longer shelf life.
Back in the day, cornmeal was ground between 2 millstones usually powered by water. This process produced a coarser cornmeal-it was also more nutritious as all the parts of the corn were left in. However, it was a more perishable cornmeal.
I wrote about the process in June of 08:
Pap can recall several gristmills that operated when he was a child. His family would take a couple bushels of Corn each month to be ground. If you got more than you needed, you took the chance of weevils getting into the meal. Most mills in this area kept part of your cornmeal as payment.
When Pap's Mother was a young adult still living at home, her father, Jewell, went to the gristmill one day-he never returned. When they begin to search for him-they found him shot dead. None of us still living, know the details of what happened that day, and Mamaw didn't talk about it. Now as an adult, it makes me wonder if every time my grandmother went or sent to the gristmill she had to re-live part of the day her Daddy died.
Most mills used water to power their grinding. Pap said some had chutes that carried the water a far piece-from the creek down to the water wheel. Makes me think of a wooden water slide. The water used to turn the wheel resulted in a mill pond. Several years ago Pap showed me where a gristmill had been about a mile from our house. Nothing remained- except the creek. After all these years-the place is still called the Old Mill Pond.
As Appalachia became industrialized and folks started going to work instead of farming, the need for gristmills disappeared.
I can never think of gristmills without thinking of Maggie. For this Picking & Grinning In The Kitchen Spot-I Wandered To The Hill Maggie.
Hope you enjoyed the song-pretty neat arrangement on the vocals.
Have you ever eaten stone ground cornmeal?
Tipper