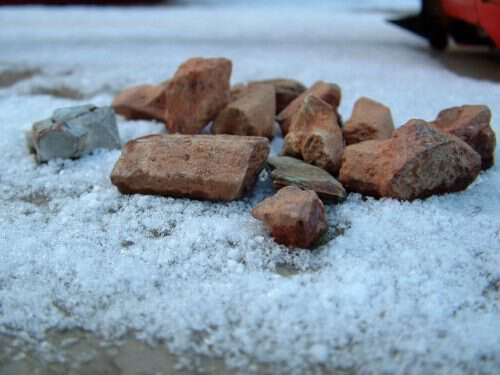 When I was in elementary school, my softball coach told me and his daughter that we should be happy we lived in Brasstown-cause it was famous. He went on to explain the John C. Campbell Folk School made our community famous world wide. "Why" he said, "I was on an airplane one time and the person beside me asked where I was from. I said Brasstown." And they said "Oh where the folk school is."
In more recent years-Brasstown's fame has been added to by Clay Logan and his annual Possum Drop. But there is one other reason Brasstown is famous-we have fairy crosses.
Back last fall the girls went on a special fairy cross hunting field trip from school. They each came back with a pocket full of fairy crosses-some more obvious crosses than others.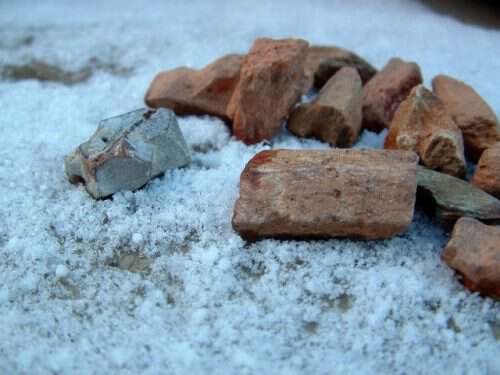 I was about the same age as the girls the first time I saw a fairy cross. Someone on Pap's gas route gave him 2, and he brought them home to me.
The Cherokee Legend that surrounds the rocks goes something like this: The Little People of Cherokee Folklore were dancing in celebration in Brasstown-when a messenger interrupted their party to tell them about the Crucifixion. When the Little People heard the sad tale of woe-they began to cry. As their tears rolled down their faces and dripped to the Earth-they formed the Fairy Crosses.
Kinda funny-but all 3 of Brasstown's famous monikers are within sight of each other.
Ever found a fairy cross?
Tipper