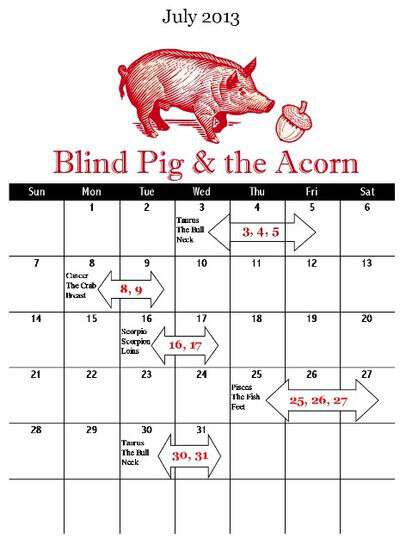 We're mostly through planting around the Blind Pig house, but I'm always looking for an extra spot to set out some late cucumbers and squash.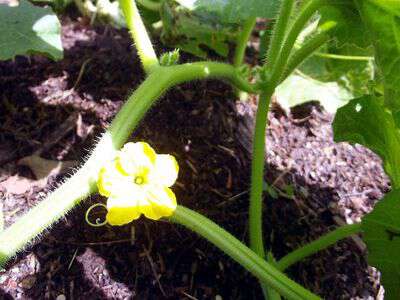 Even though our big garden is basically a mud pit-the smaller beds around our house aren't doing too bad. It looks like we'll have a bumper crop of cucumbers-they're just starting to come in as are the zucchini and squash. I'm planning on making a few runs of 14 Day Pickles-anyone want to have a pickle along here on the Blind Pig where we can make them together?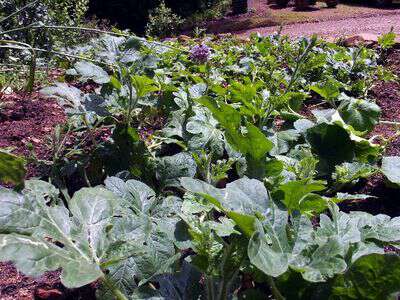 Our watermelon patch is the prettiest we've ever had-I don't know that it'll produce watermelons-but it sure is lush and vibrant this year. I moved my watermelons to a different part of the garden-I'm not sure if they look so good because of the new location or all the rain we've had. Chitter helped me plant them-and she says she's going to talk to them every day like she did last year so we'll grow lots of watermelons. Hmmm I wonder if she's been keeping up with her watermelon conversations.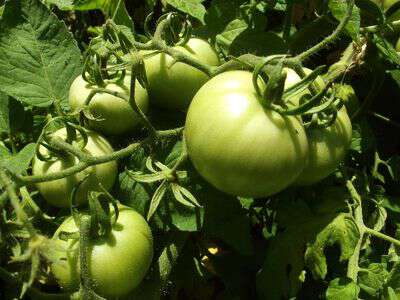 We've had such good luck with our tomatoes the last few years, and it looks like we're going to have a bumper crop this year as well. I swear some of them are as tall as I am. The ones above are the Mountain Princess variety from Sow True Seed-and have proved to be unbelievable producers.
So even though I'm worried about the corn and beans drowning in the flood zone of the big garden-there is still much to be thankful for!
How does your garden grow?
Tipper