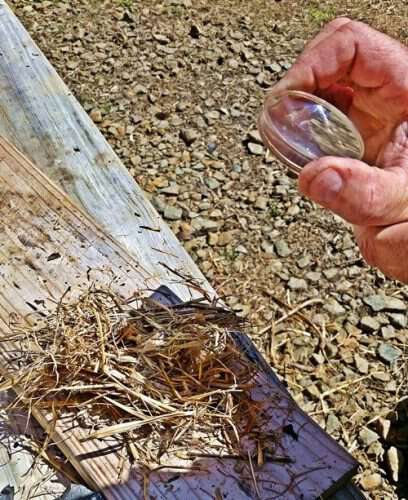 I'm a fast worker. When I'm about to do something I want to do it…like now. Most days I feel like I can get more done if folks would just get out of my way and let me do the whole shebang instead of trying to help. Does that mean I'm the best worker or better than those who move at a slower pace? Nope it doesn't, in fact we all know most of the time slow and steady wins the race, it's just not in my dna to be slow I'm always in a hurry to get things done.
The Deer Hunter is like me. He likes to get things done as quickly as possible, so we make a good match. Chatter and Chitter? Well they walk and work to their own time piece and it goes a whole lot slower than ours 🙂
I read one time that the old saying gonna light a fire under you came from farmers who sometimes actually had to light a fire under a stubborn mule to get it to move. Lighting a real fire under the girls to get them to step up to Tipper speed isn't something I'd contemplate doing, however sometimes I would like to give them a good hard pinch like I used to do when they were cutting up in church. But then I remind myself they are extremely competent hard workers they just don't go at things as fast as I do and I well know that isn't a true fault. In fact going at things slower might be a trait I need to learn from them.
Tipper
Subscribe for FREE and get a daily dose of Appalachia in your inbox