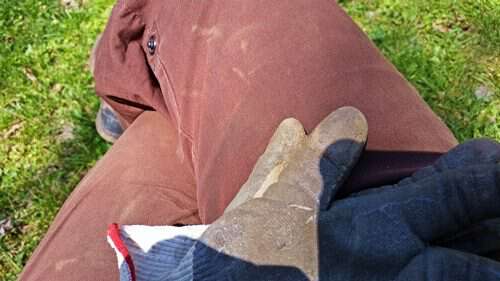 My typical work day mostly consists of me sitting behind a desk pecking away on a computer. Yesterday I enjoyed a refreshing change of scenery as Chitter and I worked at home. We mowed, weed-eated, moved a stack of used lumber from where it'd been sitting since last summer, made a new garden bed, and got Granny's lettuce and onions planted for her.
I certainly work when I'm sitting behind my desk on the job, but it's a different kind of work somehow. There is something so very rewarding about using the strength of your body and the sweat of your brow to accomplish things with your hands.
Tipper
Appalachia Through My Eyes – A series of photographs from my life in Southern Appalachia.
Subscribe for FREE and get a daily dose of Appalachia in your inbox