Yesterday brought cold temps and about 2 inches of snow to the Blind Pig abode. I posted about snow cream 2 years ago after a really big snow for us-8 inches. I decided to bring the snow cream out of the Blind Pig archives since folks who usually never see snow got some of the white stuff yesterday.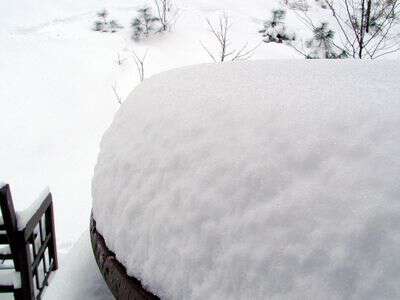 January 2011
My big snow turned out to be 8 inches. I've heard other areas of Cherokee County got as much as 10. Yesterday, Granny told Chatter she could make some snow cream. But, Granny said she wasn't going to make any, cause she still had some left from the snow at Christmas and didn't want it to waste.
I hadn't made snow cream in ages-so I decided if it did snow I'd make some.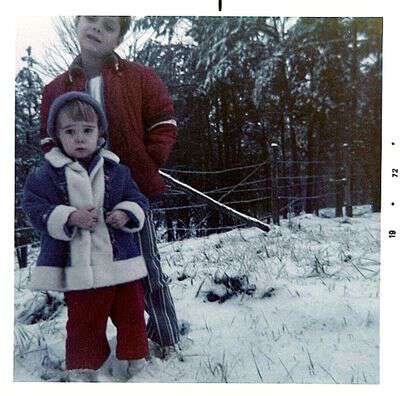 Steve and Tipper 1972
The first time I remember eating snow cream was with Pap's Mother, Marie. She babysit me for Granny so I spent lots of time with her-but she died suddenly of a heart attack when I was in 5th grade so my memories about her are sparse.
As I think back to my snow cream memory-I wonder where the other kids were-maybe they had went out to play without me. Mamaw took me by the hand and led me around the side of the house. While we walked carefully through the snow she told me it was important to remember the first snow of the year was poison and I wasn't to ever eat it. I held tightly to her as we looked for good clean snow to fill our bowl with. Once our bowl was full, we went back to her tiny kitchen, and she let me sit in the special chair to watch her make snow cream. The chair was like a swivel office chair-except it was covered in plastic with a bright yellow floral pattern on it. All us kids wanted to sit in that chair-cause it turned round and round-fast like a merry go round. We ate the snow cream and I decided it was very good-and somehow even though I was very young I believe I knew staying with Mamaw when no one else was there was very good too.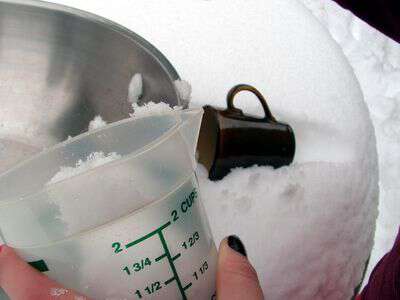 As I sent Chatter out for a bowl of clean snow yesterday, I remembered Jim Casada's recipe for snow cream. I gave snow cream a google and was amazed at how many recipes there is for it. Some add sweetened condensed milk-some eggs-others all sorts of flavorings. You can even find videos of folks showing how to make snow cream on youtube.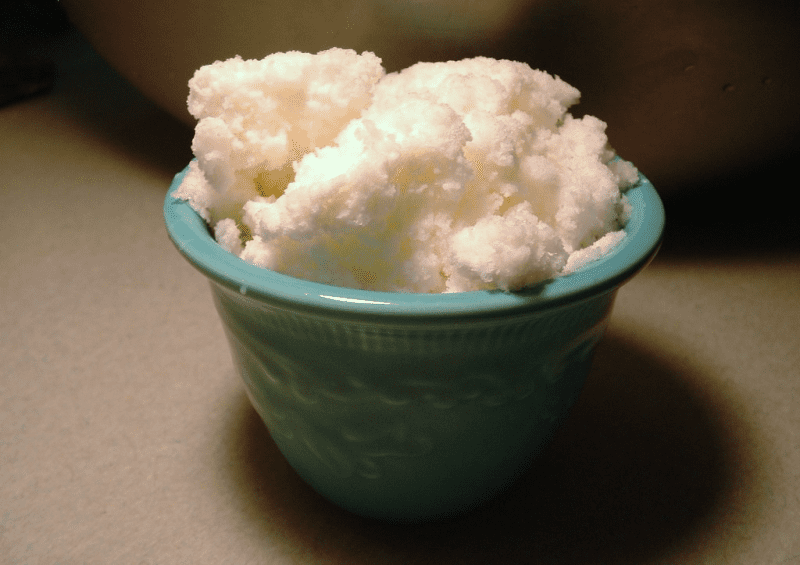 We never had a recipe to go by, Granny would just add milk or cream, vanilla, and sugar to a bowl of clean snow till it looked and tasted right. Lots of times-it was us kids doing the mixing and adding and we ended up with a drink instead of a cream. But it was still tasty-especially after a day of sledding.
Snow cream is certainly a make do recipe. I like thinking about the smiles snow cream has brought to children through the years-and it's kinda nice to know it's still bringing smiles today.
If it snowed at your house-leave me a comment and tell me how much you got.
Tipper