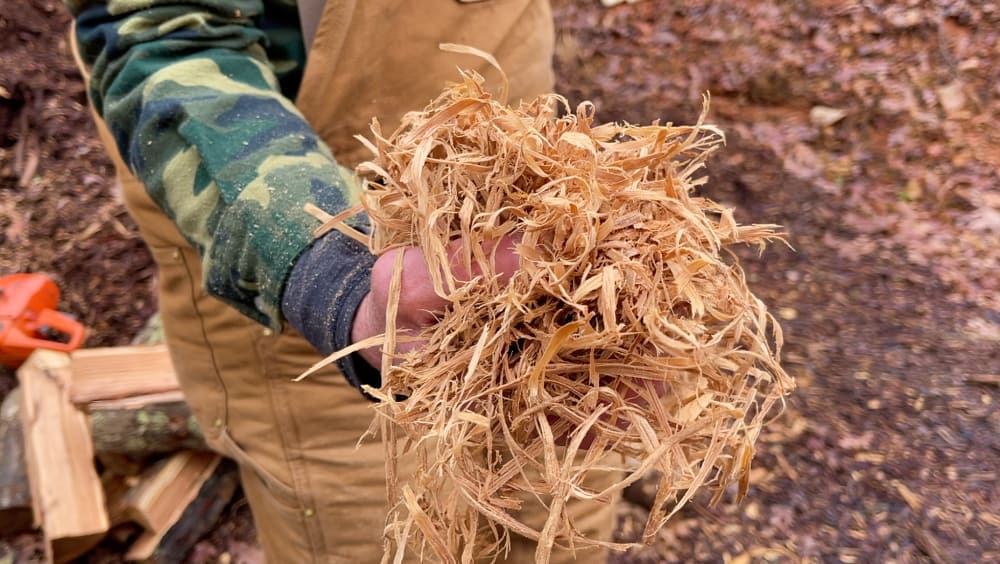 I received a lot of comments on my recent video about how The Deer Hunter handles the wood we heat our home with. A few of the commenters were concerned he wasn't wearing gloves.
Their genuine worry about his hands got me to thinking about them.
I feel his hands on a regular basis so I know how tough they are. I also have a front row seat to the work his hands complete each day.
When your hands are used for manual labor day after day year after year they become more durable. The literal skin covering your hands becomes thicker and hardened by extreme use.
I shared some of the comments with The Deer Hunter and told him as I thought about his hands I was reminded of the mens' hands I shook at church when I was a girl.
I'd be going through the church shaking hands and come to someone like L.C. Chastain or Melvin Beavers. When I shook their hands it was almost like shaking a piece of firewood. Such strength and durability. Pap's hands were sturdy like that too.
The Deer Hunter isn't against wearing gloves, he often encourages me to wear them to protect my tender hands when we're handling wood or doing some other type of manual labor around the house.
But for his own working preferences he says gloves get in his way more than they help. About the only time he wears gloves is when he's sitting in a deer stand trying to stay warm or walking in the cold woods.
Ever since I read the comments about the gloves I've been studying on The Deer Hunter's hands and the hands of the men sprinkled throughout my childhood and community.
All sorts of things have been written about hands—from songs to beautiful cards telling of the great value in a mother's hands. Yet I wish I had the words to describe or to somehow encapsulate all the brute force physical gritty determined resilient work that has been completed by The Deer Hunter's hands and by the hands of the men in my life.
I stand in awe of the power and love those rugged hands that don't need gloves represent.
Tipper
Subscribe for FREE and get a daily dose of Appalachia in your inbox