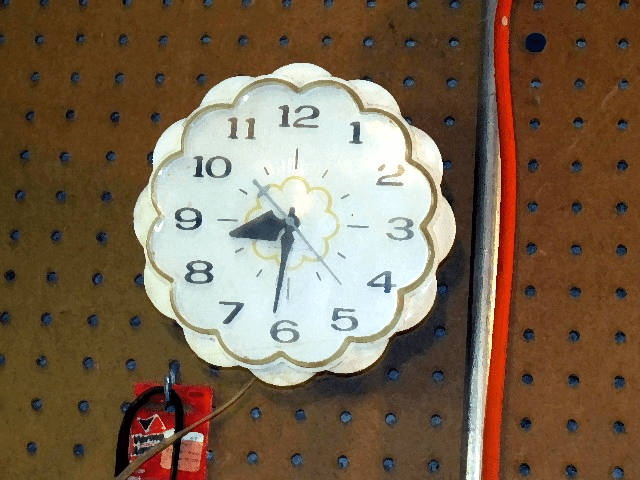 Timepieces they're all around us some hang on our walls while others ride along on our wrists or in our pockets. Clocks, especially Grandfather Clocks, are often associated with spooky scenes showing up in scary movies and books. A quick google search will share spooky stories about clocks that chime at random times or continue to chime even though they don't actually work.
Back in the day, there was much folklore about clocks. One can see why: clocks 'tick' off the seconds, minutes, and hours of our lives. Reminds me of those old movies where a clock face is shown with the hands going round and round, faster and faster, to symbolize the passing of time or the reverting of time.
Clock folklore:
A clock will stop at the hour it's owner dies (click here for my favorite story and song about this one)
When someone dies all the clocks in the home must be stopped to prevent another death from happening
If a clock stops someone will soon die
Then there is the folklore that mentions a certain time of day usually midnight:
If the cows are lowing at midnight a death is near
If you have clothes on the line on New Year's Eve they can blow death into the house
If a rooster crows at midnight a death is near
If you kill a rabbit at midnight in a graveyard you can carry it's foot for good luck
At midnight on Old Christmas Eve all the barnyard animals kneel down
Water turns to blood at midnight on Old Christmas Eve
A rooster crowing at midnight means bad weather is coming
Recently I watched a news report about the decline in wrist watch and pocket watch use. I guess it comes down to people being able to check the time of day on their cell phones.
Makes you wonder if someday we'll hear about spooky cell phone folklore.
Tipper