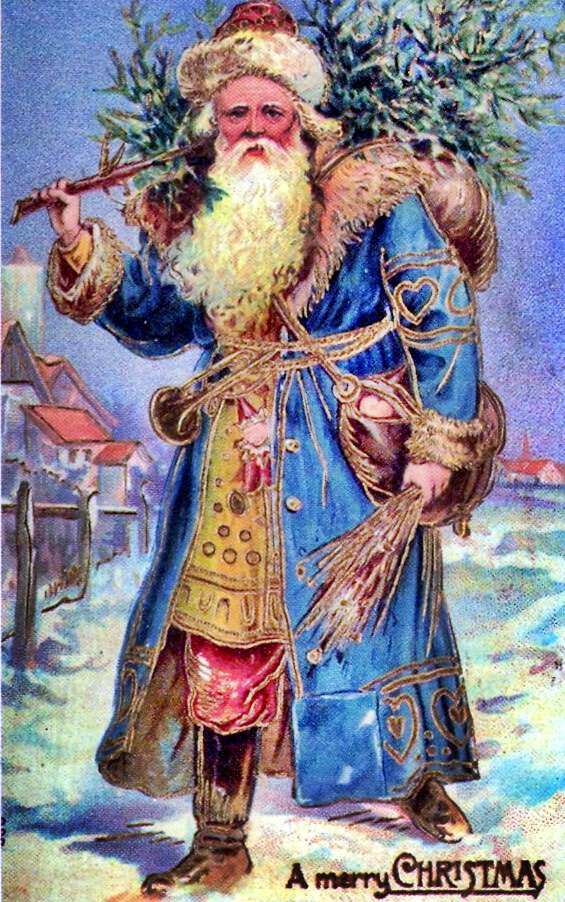 Today, January 6th, is celebrated as Old Christmas by some folks. Truth be told, I never even heard of Old Christmas until I started the Blind Pig.
This website gives a fairly clear explanation for January 6th being called Old Christmas. In a nutshell the term came about when the Julian Calendar was switched over to the Gregorian Calendar. Before the calendar change, Christmas fell on January 6th-after the change many people kept the old day of Christmas instead of moving the day to December 25th as the new calendar suggested. Old Christmas came along to Appalachia with those first settlers from the British Isles-like so many of our other traditions
John Parris explains Old Christmas in western NC very well:
But in another age-back when a changing world walked ever so slowly in the hidden hills-many a mountain family celebrated Jan. 6 as the day of our Lord's birth.

They came of English or Pennsylvania Dutch stock and they passed on to their children some of the ballads and folklore their forebears fetched over from the Old Country.

When my grandfather was growing up a hundred years ago over in the Macon County hills, many a mountain family still clung to the old tradition.

"When I was a boy," he used to recall, "a heap of folks kept Christmas on Jan. 6. The old folks said it was the real Christmas. They argued that the Christmas we've come to keep on Dec. 25 was a man-made Christmas."

Unlike New Christmas with its gaiety and feasting, Old Christmas was celebrated with prayer and choral-singing.

To the folks of that long ago era there were 12 days of Christmas beginning Dec. 25 and ending Jan. 6.

On Old Christmas Eve, just before the clock on the fireboard scratched for midnight, the family gathered about the hearth. There was the telling of The Story and talk of the night when miracles come closest to earth. The old ones told the young ones if they would go out at midnight they would see cow brutes and nags kneeling. They said that all the cattle and horses everywhere stood up and then lay down on the other side. This, the old one said, was the sign that Jan. 6 was for truth our Lord's birth night.

They said too that alder buds burst and leafed out on Old Christmas Eve and that the bees would roar in the bee-gum like they wanted to swarm. Some said that water turned to wine at midnight of Old Christmas. My grandfather said he never believed this, albeit he went to the spring many a time just to see.

There were those who said it was bad luck to watch for Old Christmas signs a-purpose. "If you just happen to see a sign, it's all right," they said. "But if you try to watch, somethin's liable to get you."

Except for the water-into-wine belief, Grandpa held with the other signs. "I've seen the cows get down on their knees," he said. "And I've heard the low mooin' of the cows and the whinny of the nags in the night of Old Christmas Eve. Right at midnight that was. Then they all got quiet. I knew other folks who had seen it too."

With the arrival of Old Christmas, many a family brought out a jug of sweet cider and sang:

Love and joy come to you, And to your wassail too And God bless you and send you A happy New Year, And God send you a Happy New Year. 
Have you ever celebrated Old Christmas? Or knew someone who did?
Tipper
*Parris, John. Old Christmas These Storied Mountains. 1972. Print.