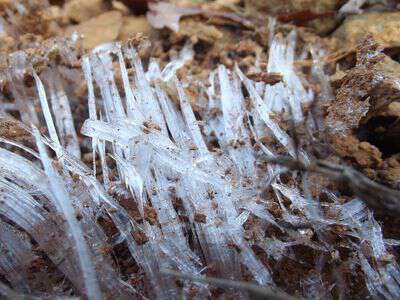 Maybe its just me-but so far this winter doesn't seem much like winter. We've had above average temps most days-but a bitter cold has settled in my holler over the past few days-so maybe winter is finally here.
We live on the North side of the mountain, so it takes a while for the sun to melt the frost off. If I'm still seeing frost on the banks in late afternoon-then I know its cold outside for sure.
I never knew the type of frost in the photo had a name-or if I did I had forgotten it did. Its called Ice Needles. I just thought it was the kind of frost that's fun to walk on-it gives off a great 'crunch' with every step or stomp you make. How's winter been at your place?
Tipper
p.s. I guess Old Man Winter heard me-this morning its 16 degrees with a skiff of snow in Brasstown!!
Appalachia Through My Eyes – A series of photographs from my life in Southern Appalachia.