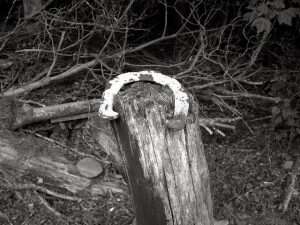 Time for this month's Vocabulary Test-take it and see how you do.
Pallet
Patch
Peaked
Pump knot
Pocketbook
Pallet: a bed made in the floor. "When I stayed with Mamaw in the winter she'd make me a pallet in front of the fire so I'd stay warm."
Patch: a small piece of land area; a cultivated garden area. "I was down in that little patch of woods near the mouth of the holler when I saw him running towards the house."
Peaked: pale; sickly. "He said he was feeling better but he still looked awful peaked to me."
Pump knot: a raised bruised area/lump on the head. "She didn't mean too but she hit him square in the head with that stick she was swinging around. He's got a great big ole pump knot right where she hit him. I reckon he's alright, Granny always said a pump knot was a good sign-it was when the knot when in that you had to worry."
Pocketbook: a billfold; a purse. "Pap thought he lost his pocketbook but it had just fell out in the car seat."
I know and use all of this month's words. Actually when I think of each of the words on this test I think "you mean everybody doesn't use them?"
Hope you'll leave me a comment and tell me how you did-I'm especially interested to see if you or any of the men in your life call their billfold a pocketbook.
Tipper