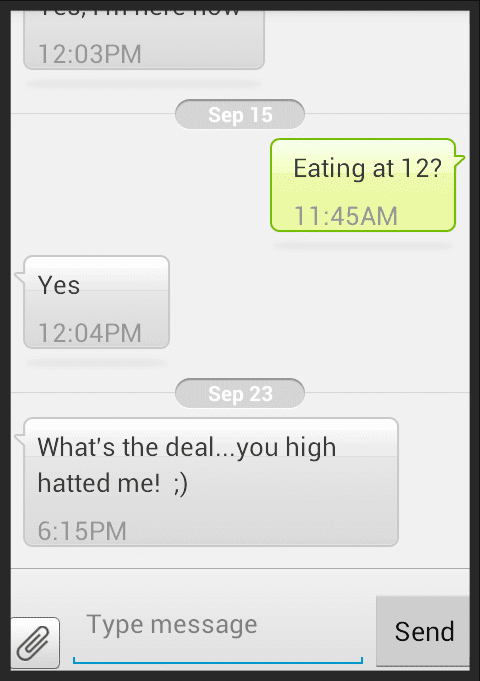 There are a few entrances to the place where I work. All the entrances originate from the same highway-just at different points.
The other day I was leaving work-waiting to catch a gap in the traffic before I pulled out and headed for Brasstown. I noticed a fellow employee just as she went out of my peripheral vision-too late for me to wave bye to her.
After I got home, she sent me the text above. Since I'm a lover of old language I got a kick out of her using a phrase that dates back to the 1890s along with our modern smart phones to tease me.
I read somewhere-the phrase high hatting someone came about in the 1890s when there was an economic boom and men who were quite poor became quite rich. Once they began wearing the clothing style of their new social ranking, including tall hats, they no longer wanted to admit they knew the every day folks they used to hang with. So they were accused (and rightly so) of high hatting their old chums.
Tipper
Appalachia Through My Eyes – A series of photographs from my life in Southern Appalachia.