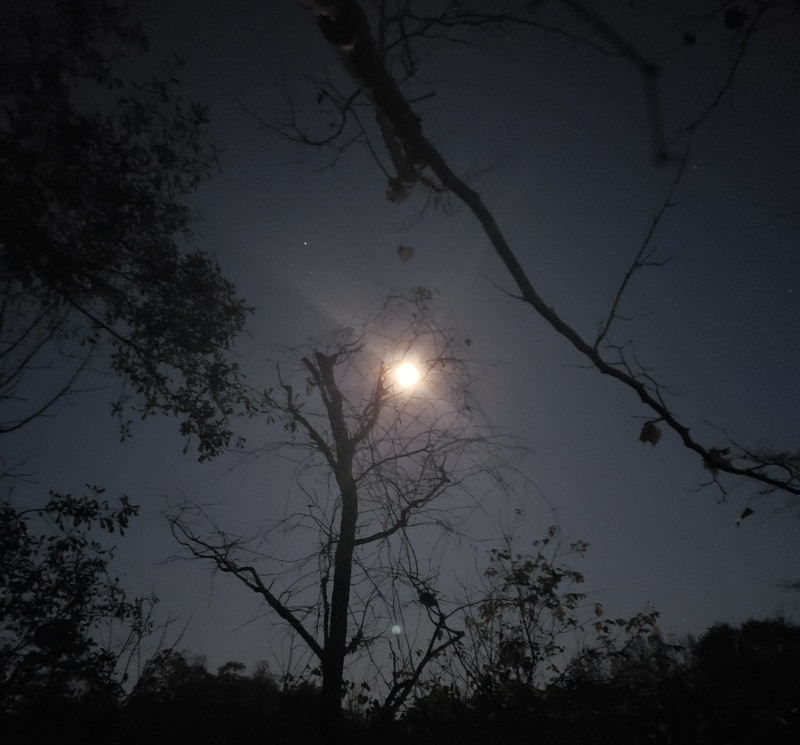 There were a lot of comments about dreams on last week's post Lye Soap and Feelings.
I've had folks tell me they rarely if ever dream. I'm a big dreamer who comes from a long line of dreamers.
Pap and Granny often spoke of their dreams as does the whole Blind Pig household.
My dreams are so real I can barely crawl out of them to come back to the waking world.
Growing up Granny was always warning us not to tell our dreams before breakfast or they'd come true. I always wondered "but what if I want them to come true?"
A lot of the comments from last week were about foretelling dreams.
Several times over my life I've dreamed about someone I haven't seen nor talked to in ages, maybe someone I used to work with or that I went to school with. I wake up wondering why in the world they showed up in my dream out of nowhere. In the days following the dream I always run into the person or get news about them from someone else. It's like my brain somehow knows the person is about to show up in my life again.
Pap never said he had a gift of seeing or second sight, but he did share two foretelling dreams he had with us.
The first:
Pap's father had an extended illness before his death. He wanted to be at home instead of in a hospital. We took turns staying with Papaw doing what we could to comfort him and ease his pain. A couple of times during the months preceding his death we thought his departure was imminent and the whole family gathered to his bedside, but somehow he lasted beyond what we thought were his final minutes.
Papaw died one morning about 10:30. Pap's sister, one of his brothers, a niece, and I were there, everyone else was at work or school.
Pap's younger brother worked close by and arrived quickly once we called him.
In those days Pap drove an oil truck. I knew he could be anywhere in our large county and I couldn't bear thinking that while we were gathered together united in our sorrow he would get the news of his father's death from someone along his route, however that wasn't what happened.
A few days after Papaw's funeral Pap shared his foretelling dream with us.
Several nights before Papaw died, Pap dreamed he could see his father in a gulf of water kind of like there were sides with the water between them.
Papaw was in the water with his arms reached high into the air.
The morning Papaw died, Pap was working in the lower part of our county in Hiawassee Dam. Pap said as he drove across the dam, seeing the water, he realized that was his dream and his father had passed away. When Pap arrived at the next station they confirmed it for him. Pap said even though the events were strange the dream was a comfort to him.
The second:
When my oldest brother and his wife were expecting their first child we were all beyond excited. The child would be Pap and Granny's first grandchild and would make Paul an uncle and me an aunt for the first time.
Pap dreamed he was on his way home from work one evening. The road we live on winds behind a cattle farm. Pap said as he drove the last stretch before turning into Wilson holler he looked out his truck window and saw a little blond headed boy running through the pasture. Pap stopped the truck and went to see about the little boy. He picked him up in his arms and the boy laughed and hugged his neck.
Pap told us the dream was so real that he wondered if it was a sneak peek at his future grandchild. A few months later my sister n law gave birth to a boy who would soon be a blond headed toddler who was always happy to be held by his Pap.
Folklore I've heard about dreams:
If you dream of death you'll receive a letter
If you sleep in a strange bed whatever you dream will come true
A dream about death means a wedding will soom happen
If you dream about crossing water you'll soon be sick
Dreams of death means birth, dreams of birth means death
And the one Granny says: never tell your dreams before breakfast or they'll come true.
Tipper
Subscribe for FREE and get a daily dose of Appalachia in your inbox