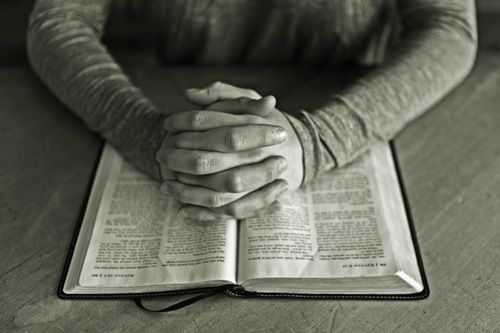 I've still been listening to the cd of Pap and Granny I found a few weeks back.
I've especially enjoyed their version of the song "Praying." I'm sure they learned the song from The Louvin Brothers. It was written by Hazel Houser, as several of the Louvin Brother's hits were.
The song has always stirred my heart.
When I was first old enough to understand the words we attended the old Martins Creek Church. The building sat just down the hill from where Pap is buried. The graveyard sorta hugged up close to the church on all sides.
In the early 80s Pap helped build a new church across the highway and the old one was torn down.
The church gathered together to pray in the altar.
Hearing the hum and thrum of many voices calling out their requests to God is a powerful thing to experience.
I was so young its hard to say if there were truly young men who were troubled in the church family or if the occurrence was only in my mind. Which ever the case, I would sit on a bench while the altar reverberated with pleading and with my feet swinging I would imagine one of those young men standing alone outside near the road hearing the people of the church pray.
A few years later, after the old church was gone, Mull's Singing Convention had a music video they'd play of the song. The Spencers made the video, you can see it here. I loved the video and hoped the Mulls would play it every Sunday.
"Praying" written by Hazel Houser
Not long ago, I was thinking of home
And I wondered if Mama was there all alone
I thought I'd stop by, as I'd oft done before
But the sound from within made me stop at the door
She was praying, a sound that this world seldom hears
Praying, her words were pleading and clear
The sound of her voice, as she spoke my name
Brought tears to my eyes, my heart filled with shame
Praying, praying for someone like me
I was walking one night and I felt so alone
My heart was weary from the trouble I'd known
I hadn't noticed, a church that was near
'Til the sound from within seemed to fill the air
They were praying, a sound that this world seldom hears
Praying, the children that God loves so dear
Outside in the darkness, I could not see
But I could picture them down on their knees
Praying, praying for someone like me
Jesus knelt down in the garden to pray
His sweat became as blood so they say
While the disciples slumbered and slept
He prayed to God that they would be kept
He was praying, a sound that this world seldom hears
Praying, for those that he loved so dear
His soul was heavy in deep agony
Thoughts of the suffering at dark Calvary
Praying, praying for someone like me
I hope you enjoyed Pap and Granny's version of the song. Not many people sing the last verse, so that makes this version slightly unique.
Tipper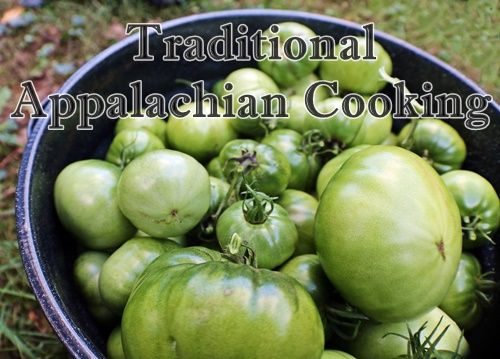 Come cook with me!
MOUNTAIN FLAVORS – TRADITIONAL APPALACHIAN COOKING
Location: John C. Campbell Folk School – Brasstown, NC
Date: Sunday, June 23 – Saturday, June 29, 2019
Instructors: Carolyn Anderson, Tipper Pressley
Experience the traditional Appalachian method of cooking, putting up, and preserving the bounty from nature's garden. Receive hands-on training to make and process a variety of jellies, jams, and pickles for winter eating. You'll also learn the importance of dessert in Appalachian culture and discover how to easily make the fanciest of traditional cakes. Completing this week of cultural foods, a day of bread making will produce biscuits and cornbread. All levels welcome.
Along with all that goodness Carolyn and I have planned a couple of field trips to allow students to see how local folks produce food for their families. The Folk School offers scholarships you can go here to find out more about them. For the rest of the class details go here.
Subscribe for FREE and get a daily dose of Appalachia in your inbox