Today's guest post was written by Ed Ammons.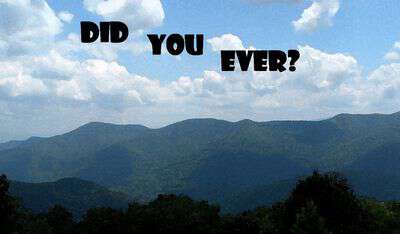 Did Granny ever wash out paper milk cartons and use them to freeze stuff in.
Did Pap ever bring home a whole chub of bologna and call it a cord? Selecto Imitation Bologna. Came from over in Knoxville. Don't know why they called it imitation, it was better that the "real" kind. A big old half inch slice of it and a big chunk welfare cheese bummed from the neighbors and a handful of sody crackers would make a meal fit for a king.
Did you ever roast punkin seeds?
Did you ever put boxwood leaves on top of a hot stove and watch them puff up then start spinning?
Did you ever climb up a tree then ride it over to the ground?
Did you ever make a kite using broom sage and newspaper?
Did you ever make your science project out of dynamite wire and Prince Albert cans?
Did you ever build an igloo in the yard that stood up for a week?
Did you ever hit two flint rocks together at night and see sparks?
—-
I could only answer yes to four of Ed's questions. How about you?
Tipper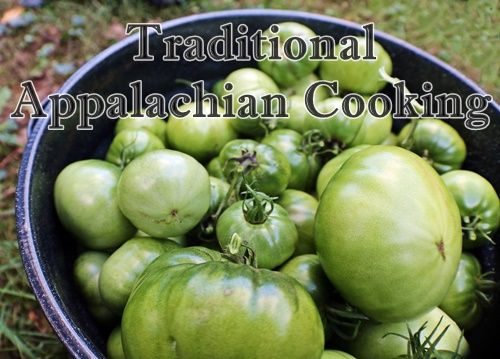 Come cook with me!
MOUNTAIN FLAVORS – TRADITIONAL APPALACHIAN COOKING
Location: John C. Campbell Folk School – Brasstown, NC
Date: Sunday, June 23 – Saturday, June 29, 2019
Instructors: Carolyn Anderson, Tipper Pressley
Experience the traditional Appalachian method of cooking, putting up, and preserving the bounty from nature's garden. Receive hands-on training to make and process a variety of jellies, jams, and pickles for winter eating. You'll also learn the importance of dessert in Appalachian culture and discover how to easily make the fanciest of traditional cakes. Completing this week of cultural foods, a day of bread making will produce biscuits and cornbread. All levels welcome.
Along with all that goodness Carolyn and I have planned a couple of field trips to allow students to see how local folks produce food for their families. The Folk School offers scholarships you can go here to find out more about them. For the rest of the class details go here.
Subscribe for FREE and get a daily dose of Appalachia in your inbox