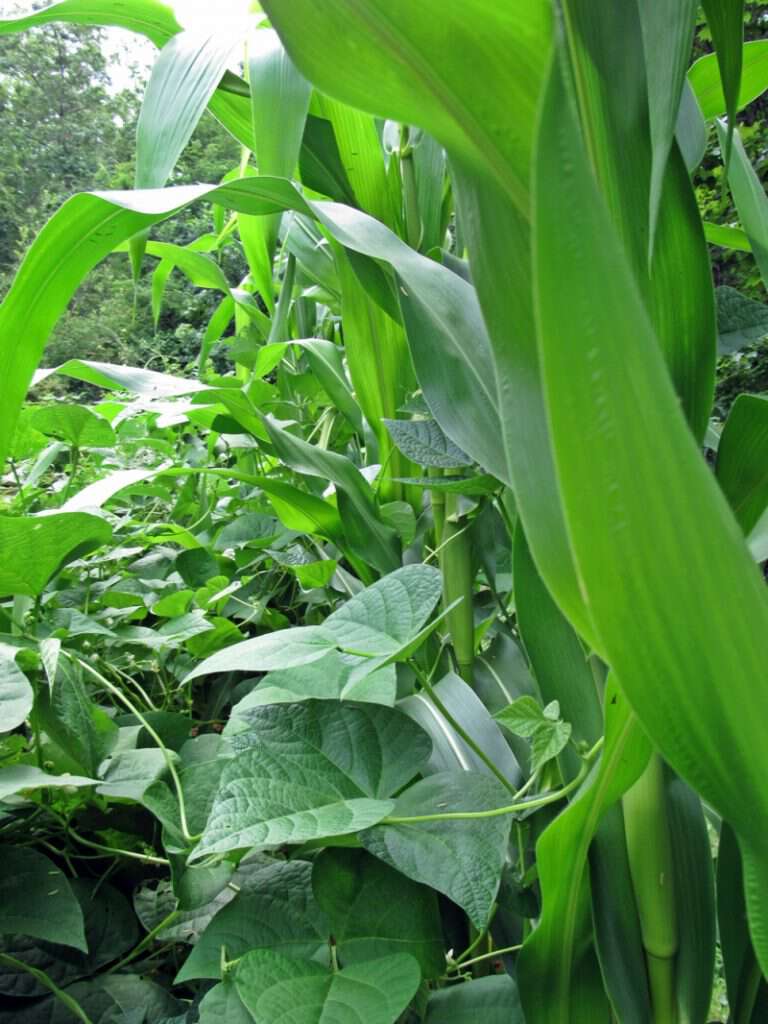 pack saddle noun A large caterpillar (Sibine stimulea) having a poisonous sting.
1999 Montgomery Coll. (Cardwell).
~Dictionary of Smoky Mountain English
——————–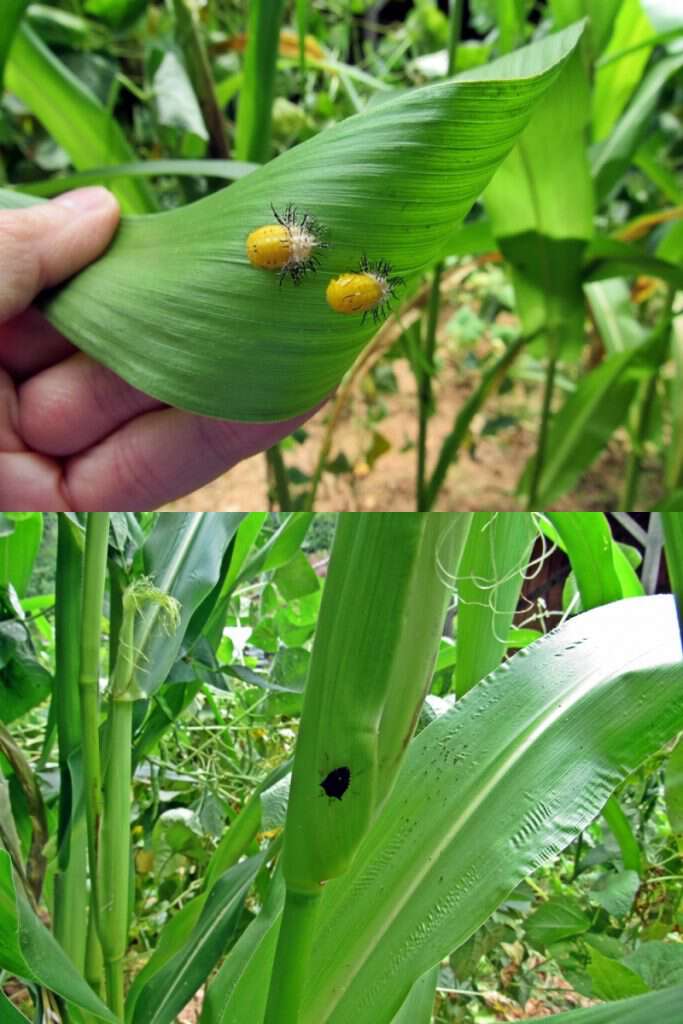 A few weeks ago Bill Burnett mentioned packsaddles in a comment he left. In another comment, Quinn said she sure would like to know more about packsaddles since she had never even heard of one.
So I decided to find a packsaddle.
I went out to the corn patch with camera in hand, but as you can see from the photos, I didn't find a packsaddle. The only things I found were some beans that had been hiding from me way over in the corn, a stink bug, and a couple of bean bugs.
Some folks call packsaddles saddlebacks.
Packsaddles are stinging caterpillars and are often found in the corn patch, although the last time I was stung by one it was while I was picking blueberries.
The sting from a packsaddle is different from a bee sting. A packsaddle sting seems to last longer-I mean the initial sting seems to keep on stinging at the same level. Whereas a bee sting seems to sting like fire and then retreat to a dull throb.
If you'd like to see a packsaddle go here.
Tipper