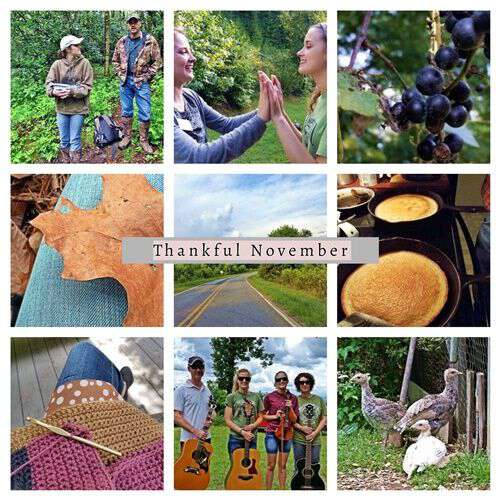 During the month of November I host a variety of giveaways as a way of saying THANK YOU to Blind Pig and The Acorn readers. If you didn't know it, you're the best blog readers in the whole wide world!
Today's giveaway is a used copy of Fred Chappell's  book "I Am One of You Forever." To be entered simply leave a comment on this post. *Giveaway ends Monday November 12.
The winner of the Foxfire 10 book is Jeanette Queen
who said: "Tipper, you are just wonderful, love all your stories, your songs and your family. Your blog makes so many people happy!"
Jeanette please email me your mailing address at [email protected] and I'll get the book to you!
Be on the lookout for more Thankful November giveaways.
Tipper
Subscribe for FREE and get a daily dose of Appalachia in your inbox