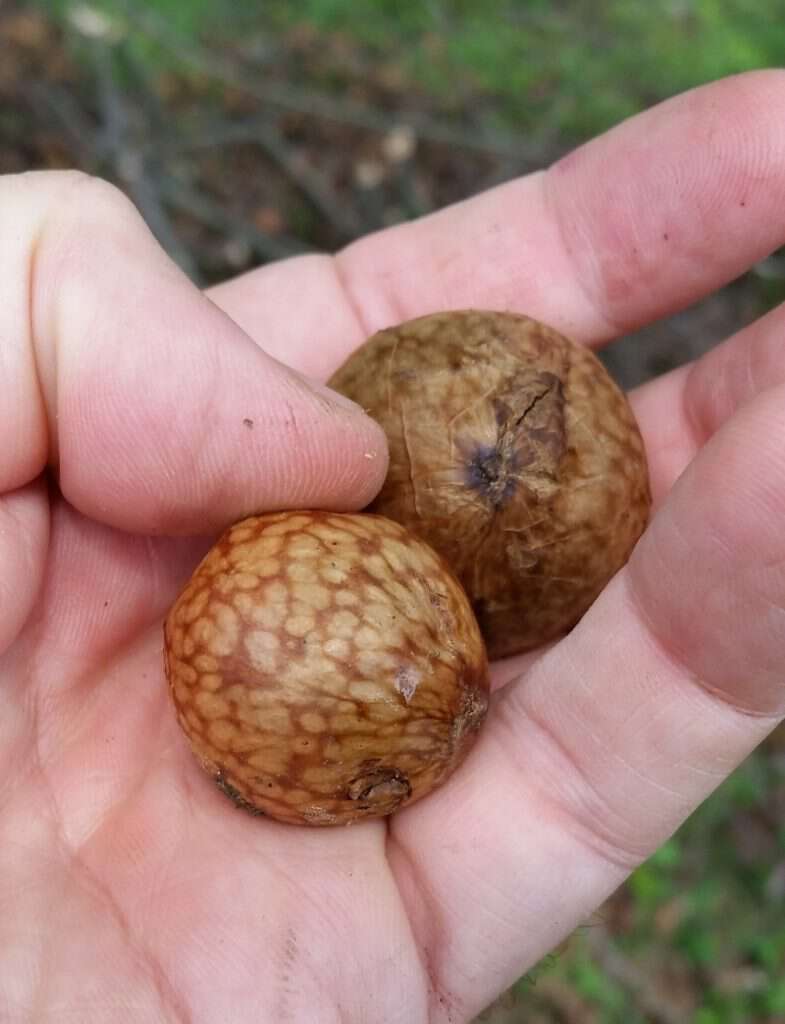 I recently received the photos in this post and the email below from Blind Pig reader DS.
————–
Tipper – Great blog I enjoy reading!
But I have a question you or your readers may be able to answer.  Attached are photos of a fruit(?) I've been finding in the backyard under oak trees.  There are also a maple, hickory, redbud, dogwood, persimmon and even an old pear tree – so I'm not certain where it originated.  Even more surprised when I cut one open!  I've noticed a few of these on and off for years.
Thanks!  DS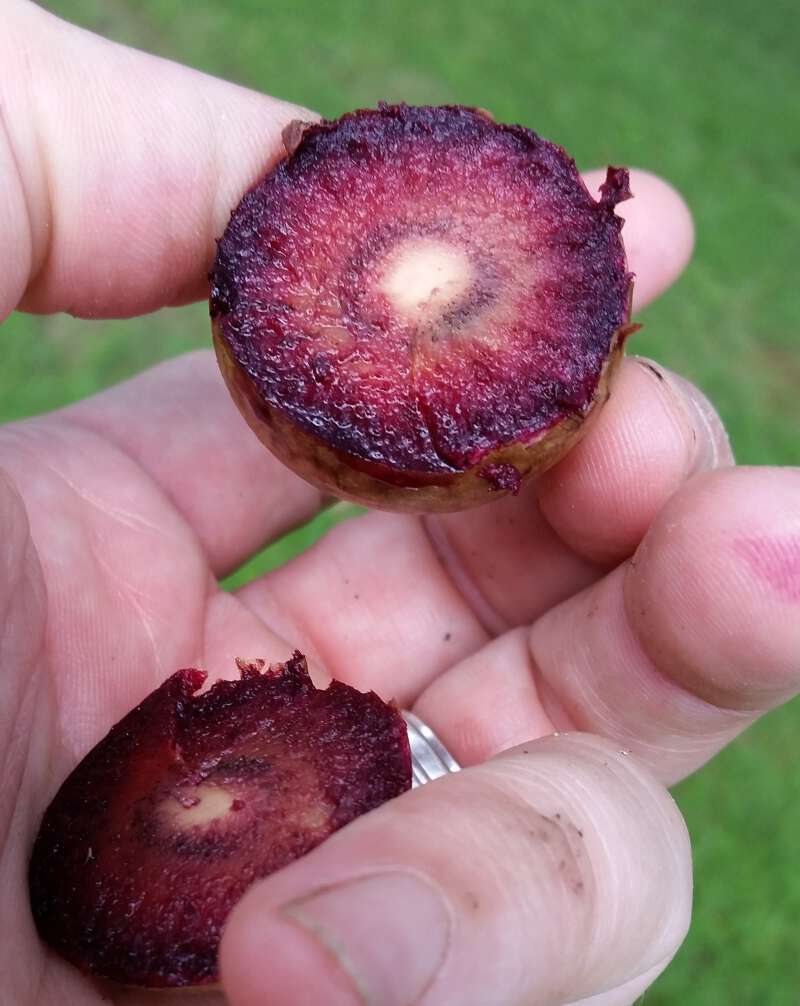 ————–
My first thought was that the fruit looked like a plum, but I actually have no clue. If you know what the fruit is please leave a comment and help DS out.
**UPDATE: It's 8:30 a.m. and folks are already sending me the answer to the question. Jim Casada commented it was an oak gall and Ray Algee agreed and sent me a link about oak gall. Go here to see it.
Tipper