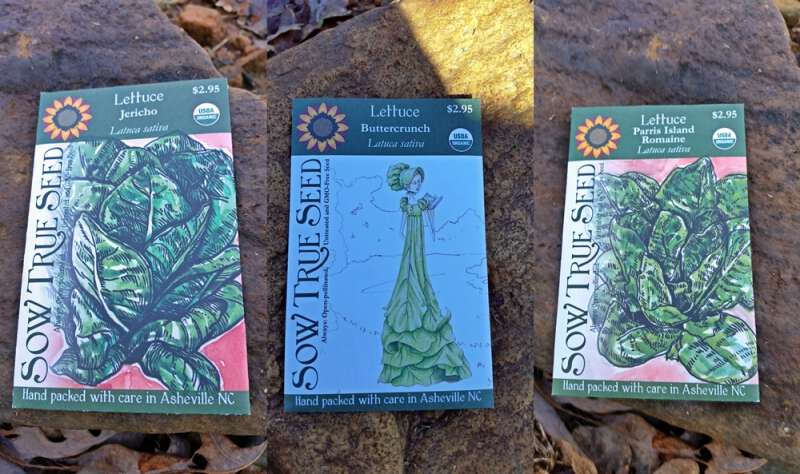 Sow True Seed generously donated enough lettuce seed for me to deputize Lettuce Reporters @ Large. Eleven Blind Pig readers signed up for lettuce reporting. I guess there was twelve if you count me.
Even though I planted all of the varieties donated (Parris Island Romaine, Buttercrunch, and Jericho) in my spring garden, I couldn't resist taking part in the fall reporting @ large project. I planted Jericho and Buttercrunch.
I also managed to plant some Sow True Seed Kale: Lacinato, White Russian, and Red Russian. We enjoy eating fresh kale all through the winter in soups, salads, and sauteed and our chickens love the treat of fresh green kale during the cold winter months.
I'm hearing tropical storm (as of this morning hurricane) Nate may decide to rain on the Sunday portion of the fall festival. I'm keeping my fingers crossed that Nate waits till the fun is over, but that looks doubtful at the moment.
Tipper