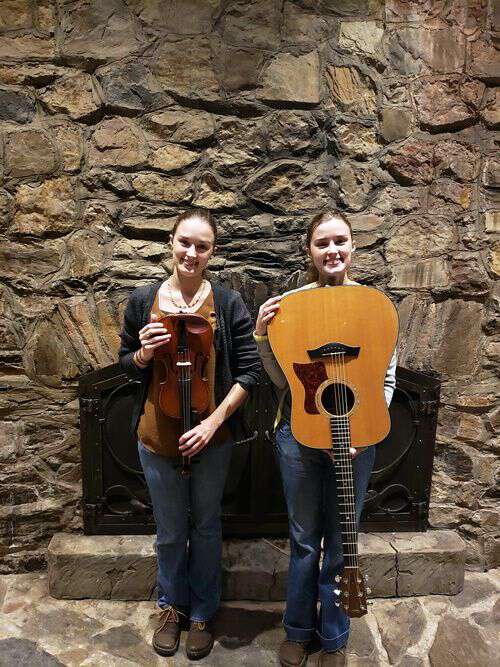 The Pressley Girls point blank got to quit carrying their instruments around upside down!
point blank
A variant forms pime blank, pine blank, pint blank, plime blank, plum (b) blank. [DARE pime blank chiefly sAppalachians, esp eastern Kentucky, pine blank chiefly S Midl, esp sAppalachians; pint blank chiefly South Midland; plime blank chiefly sAppalachians, esp eastern Kentucky]
B adjective phrase Exact, precise.
1937 Hall Coll. Cades Cove TN Pint blank proof [of illicit liquor making] was necessary for an arrest (Dave Sparks) 1963 Edwards Gravel 134 And among them wuz a little sorrel mare with white feet and a white spot on her forred, and follerin her wuz a colt that wuz the pimeblank image of its maw.
[DARE South Midland]
C adverb phrase Exactly, directly, positively.
1913 Kephart Our Sthn High 286 "P'int-blank" is a superlative or an epithet: "We jist p'int-blank got it to do." 1961 Williams Content Mt Speech 15 Atter a while the little oddlin' begun to look plime blank like its grampappy. 1974 Fink Bits Mt Speech 19 I told 'em no—pint blank. 1961 Medford History Haywood Co 34 I can hit a squirrel pine blank in the head on the highest limb with this here gun, yes-siree! 1978 Montgomery White Pine Coll. II-3 Things get twisted around, if you're not point-blank open and explain. 1993 Sosebee Wordlist He looked pime blank like Billy. 1998 Brewer Don't Scrouge "Plime blank" in our neck of the woods was "pint-blank." it means "exactly" or "right on target" (in other words, "point blank"). "That boy's pint blank like his daddy" or "that rock hit him pint blank on the nose," for example . . . . When we started with "plime blank" month or two ago, I had no notion there were so may variation of it scattered from one holler to the next in Southern Appalachia. We've had "plime blank," "plum blank," "plumb blank," and "pint blank."
[OED point blank C2a now rare or obsolete; Web3 archaic; DARE South Midland, esp sAppalachians]
Dictionary of Smoky Mountain English
—-
Point blank is the version I've heard in the area of Appalachia where I live. Pap said it often, The Deer Hunter says it sometimes, and I need to say it more to make sure it continues to be heard.
Tipper
Subscribe for FREE and get a daily dose of Appalachia in your inbox