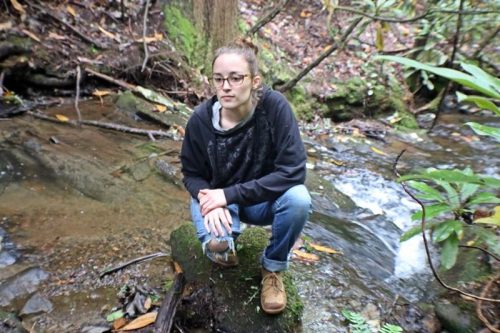 Chitter is plumb foolish about the creek
In the last few weeks two readers have emailed me with the suggestion of posting about the word plumb.
Here's what the Dictionary of Smoky Mountain English has to say about the word.
plumb 
A adjective Complete, thorough, absolute.
1895 Edson and Fairchild Tenn Mts 373 = excellent. "If I hed your gun, I'd hev plum fun." 1904-7 Kephart Notebooks 2:367 Them hogs are plumb pets. 1936 (in 1952 Mathes Tall Tales 213) Up in the plumb middle of Hell. 1979 Carpenter Walton War 151 Hit's a plumb sight how a thunderstorm jest gives her the hysterics.
B adverb Completely, absolutely, directly. Cf clean C, clear B.
1859 Taliaferro Fisher's River 55 I cum right plum upon one uv the curiouset snakes I uver seen in all my borned days. 1867 Harris Sut Lovingood 25 I seed the warter fly plum abuv the bluff from whar I were. 1895 Edson and Fairchild Tenn Mts 373 = very. "He ought to be here plum soon"; = wholly. "I'm plum done out." 1931 Goodrich Mt Homespun 55 "They plumb give her up," said Serinthy, "but Doc Burns come by and he fotched her out of it." 1937 Hall Coll. Cosby Creek TN [Do you live alone?]: Not plumb. (Cindy Benson, who explained that her granddaughter had come to stay with her for the summer) 1939 Hall Coll. Hartford TN He run up and stobbed his knife into [the bear] and cut a big long gash plumb to the hollow of the bear. (Billy Barnes) c1940 Padelford Notes Hit's gettin raily moughty nigh plumb cold. c1945 Haun Hawk's Done 267 Elzie got on the horse and rode plumb down to old man Gulley's to get him to come and see the cow. 1969 GSMNP-37:2:2:10 I've hunted plumb to the Smokies back through here on Deep Creek and Indian Creek. 1970 Foster Walker Valley 8 You could reach either way and get them but you couldn't turn plumb around.
As you can see, the Dictionary has a lot to say about the word, and I didn't even share the entire entry.
Plumb is one of those words that I'm not sure I could make my point without using. I mean how would I say: "I'm plumb wore out" or "I was plumb to Peachtree before I remembered I was supposed to stop at the Folk School" or even "We're plumb out of milk somebody needs to stop at the store next time they're out.
Tipper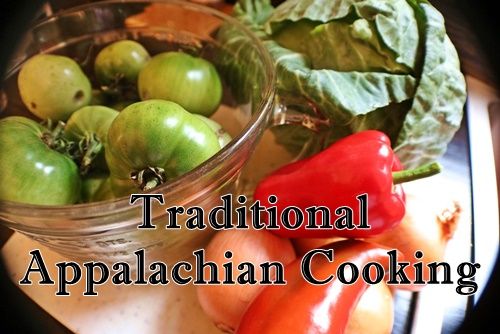 Come cook with me!
MOUNTAIN FLAVORS – TRADITIONAL APPALACHIAN COOKING
Location: John C. Campbell Folk School – Brasstown, NC
Date: Sunday, June 23 – Saturday, June 29, 2019
Instructors: Carolyn Anderson, Tipper Pressley
Experience the traditional Appalachian method of cooking, putting up, and preserving the bounty from nature's garden. Receive hands-on training to make and process a variety of jellies, jams, and pickles for winter eating. You'll also learn the importance of dessert in Appalachian culture and discover how to easily make the fanciest of traditional cakes. Completing this week of cultural foods, a day of bread making will produce biscuits and cornbread. All levels welcome.
Along with all that goodness Carolyn and I have planned a couple of field trips to allow students to see how local folks produce food for their families. For the rest of the class details go here.
Subscribe for FREE and get a daily dose of Appalachia in your inbox