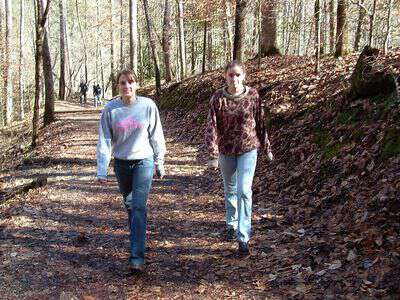 One year ago today it was a beautiful day. It's easy for me to remember the weather because me and the girls went hiking.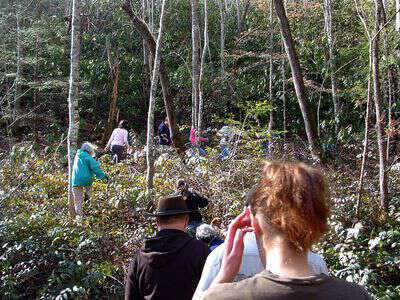 We didn't go by ourselves, there was a whole gang of folks.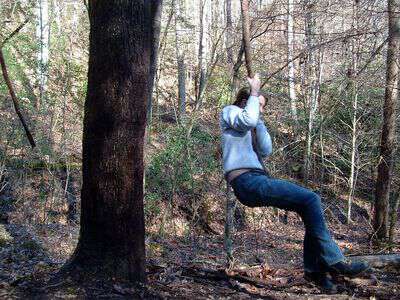 Along the way to our destination there was a little grapevine swinging and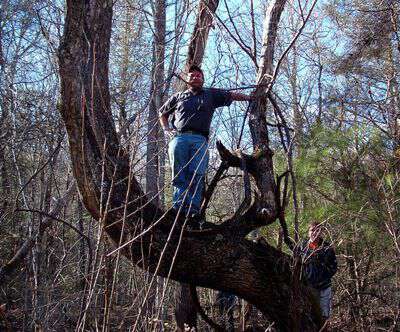 a little tree climbing.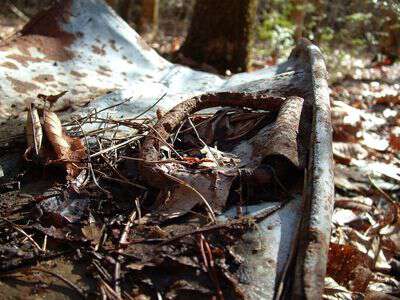 We all kept our eyes out for relics from the past.
If the washtub in the creek wasn't so rusted I'd swear a woman was coming back to get it directly.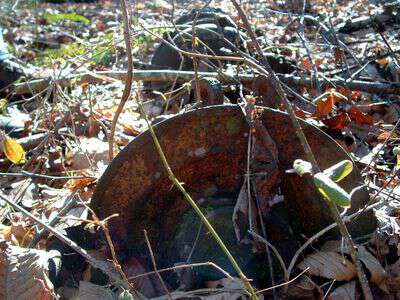 Seeing car parts where there should be none is always a reminder of how time does indeed change everything especially the landscape.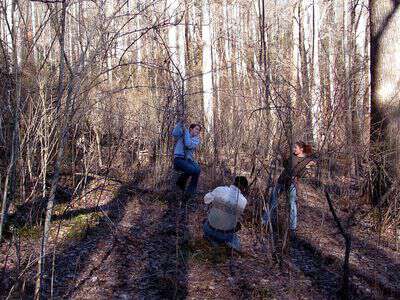 There was a flurry of staged photos. I'm pretty sure this one ended up on a bulletin board with Chitter looking like she was holding on for dear life in the tip top of a tall tree.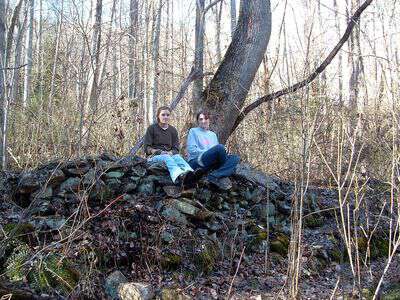 No one had lived in the area in 70 years or more, but the remaining rock walls bore testament to their work ethic.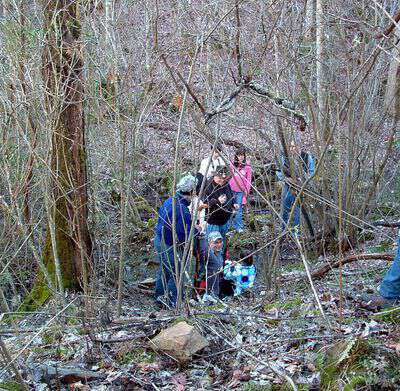 By now you may be wondering why in the world a bunch of people would go on a hike in February. Would you believe me if I told you we were going to get a drink of water?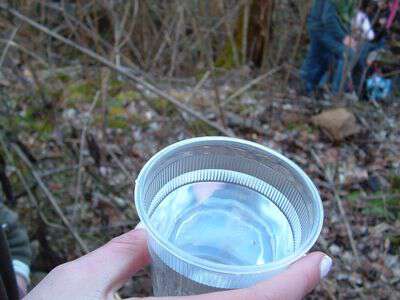 Commodore Andrew Casada was buried exactly a year ago today. I only met Commodore once. He was a charmer, at least he was with the ladies in my family. The girls and I loved him from the instant we met him. I'm pretty sure he had that effect on most people.
Commodore was born on August 7, 1909 in Clay County, NC. When he was just a young boy, his family moved to Swain County, specifically to Juney Whank Branch.
After his funeral service, several members of his family decided to hike to Commodore's childhood homeplace and drink a cup of water from the spring in his honor. They welcomed me and the girls to come along too.
Such a simple thing to do: walk to an old spring and drink a cup of water, yet the act had such meaning.
It usually is the simple things in life that mean the most if we will only see them. I'm glad we got to tag along on the trip to Juney Whank Branch. It was such a powerful day. I know we'll never forget it.
Tipper