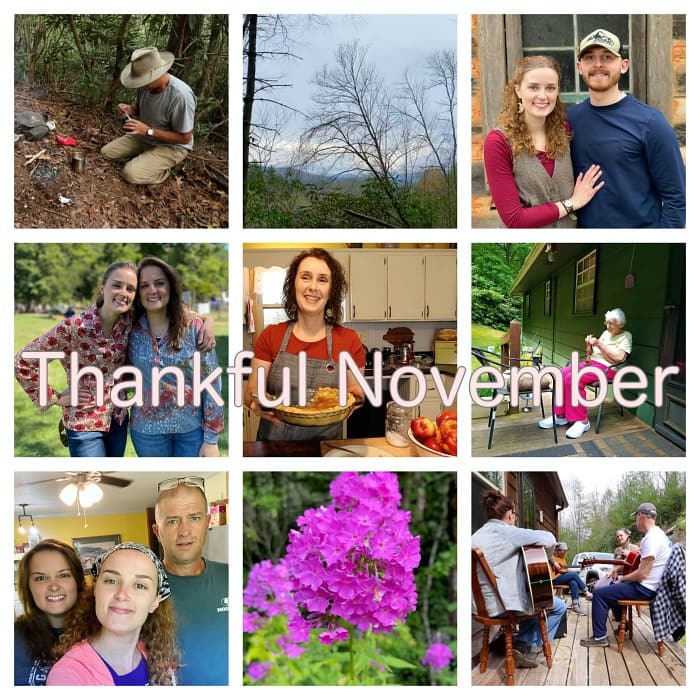 "Emma trudged on, as May wound down, through lonely woods. She sucked on bouillon cubes as she hiked, and found water where she could. She filled up on wild strawberries—whenever she found a patch, she'd drop her sack and stuff it with as many as she could carry. After a hard climb up Shuckstack Mountain, she discovered a dented trash can lid that had collected a small puddle of rainwater. It was just enough to wet her throat. She cleaned the lid to collect more from the looming rainstorm. There was just enough room on the precipice for a small fire tower, and she made her bed on the porch, propping up several planks to shield her from the strong wind."
—"Grandma Gatewood's Walk" written by Ben Montgomery
---
The story of Grandma Gatewood pulled me in from the start. A grandma walking the Appalachian Trail by herself…without telling anyone where she was…WHAT???
About the time I got over the surprise of a grandma slipping off to walk the trail alone I realized she didn't have any of the typical hiking gear with her. No sleeping bag, no tent, no real supply of food. It was just her and the walk.
Here's a short excerpt from Chicago Review Press's overview of the book:
Winner of the 2014 National Outdoor Book Awards for History/BiographyEmma Gatewood told her family she was going on a walk and left her small Ohio hometown with a change of clothes and less than two hundred dollars. The next anybody heard from her, this genteel, farm-reared, 67-year-old great-grandmother had walked 800 miles along the 2,050-mile Appalachian Trail. And in September 1955, having survived a rattlesnake strike, two hurricanes, and a run-in with gangsters from Harlem, she stood atop Maine's Mount Katahdin. There she sang the first verse of "America, the Beautiful" and proclaimed, "I said I'll do it, and I've done it."
Today's Thankful November giveaway is a used copy of the book. Leave a comment on this post to be entered. Giveaway ends November 8, 2021.
---
Last night's video: Falling Leaves in Appalachia.
Tipper
Subscribe for FREE and get a daily dose of Appalachia in your inbox