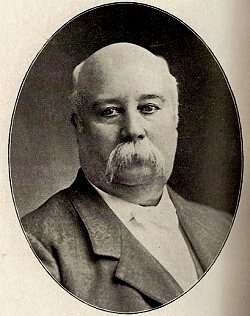 Henry Lake Gilmour (January 19, 1836 – May 20, 1920)
The rough and high waves of the mighty oceans are often used as a metaphor in gospel songs. The Bible itself uses waves to highlight safety offered by the Lord, as well as the destruction which can find us here on this Earth.
Henry Lake Gilmour was born in Londonderry, Ireland. At age 16 Gilmour took to the seas to study navigation and eventually settled in America.
Gilmour served in the 1st New Jersey Calvary during the Civil War. He was captured in VA and spent several months in a Confederate Prison. After the war was over, Gilmour studied dentistry and became a dentist. Along with working on people's teeth, Gilmour directed choirs and wrote songs for over 40 years.
The Haven of Rest is Gilmour's most popular song and it's still alive and well today in my neck of the woods.
I hope you enjoyed the history and the song!
Tipper
*Sources: Wordwise Hymns, The Cyber Hymnal