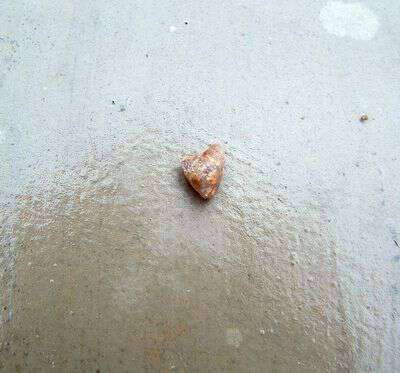 Chitter and Chatter spent their spring break at Deer Camp with The Deer Hunter and Papaw Tony. See what Chatter brought back for me-a little heart of stone. She found it where we usually look for crystals in the red Georgia clay.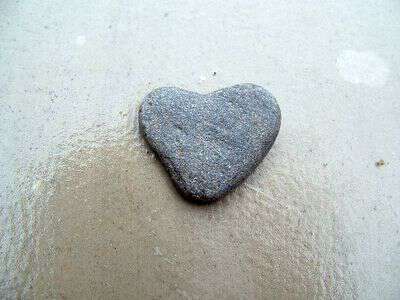 The first time I remember seeing a heart shaped rock-was when the girls were about 8 or 9. We were camping at Rattler's Ford near Robbinsville, NC. All the kids were playing in the creek with the moms watching from the bank. One mother found the little heart shaped rock above and gave it to Chitter. I've written before about how much the girls love rocks-having the heart rock made Chitter feel like a queen. Of course she waited till we got back to the huge gravel parking-lot to loose it-the first of many times spent re-finding the heart shaped rock. Kinda like Chatter loosing Wilson and Judy.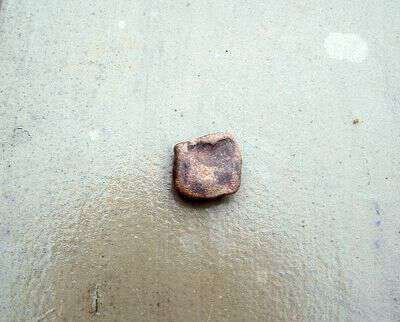 After Chitter was given the first heart rock-it seemed every where we looked we seen other heart rocks. Chatter found the one above in our creek-it has a perfect little heart imprinted on it-like someone stamped it with a cookie cutter.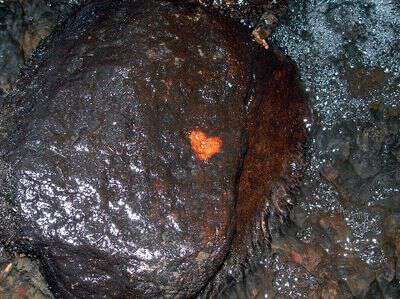 And who could forget the heart rock that resides inside the Three Indian Princesses summer camp at the creek.
One of my favorite hearts of stone isn't a rock-it's a song. Paul wrote Your Little Heart Of Stone. It has such an infectious tune-it's one of those songs that gets into your head and goes round and round. Give it a listen and see if you agree.
Hope you liked the song. If you'd like to see more heart shaped rocks check out this Flickr group.
Have you ever seen a little heart of stone?
Tipper
This post was originally published here on the Blind Pig in April of 2010.