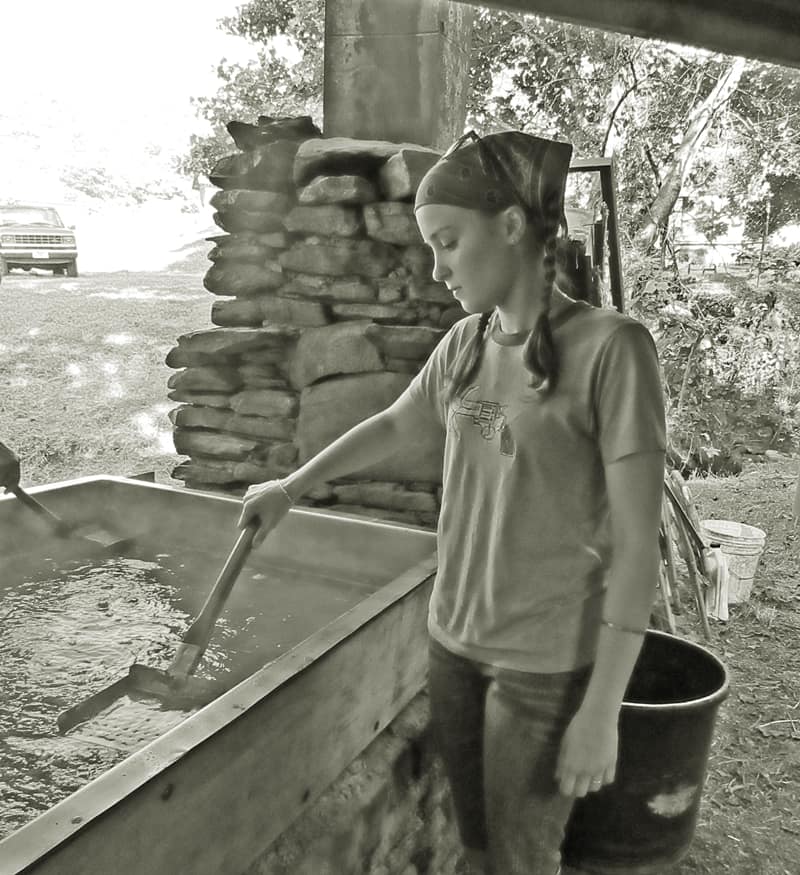 Chitter skimming syurp
"When I was young, I always looked forward to the late summer because it meant syrup-making time. We usually had a patch of cane, and Grandpa and I regularly walked through the tall cane so he could check the seed heads to see if the cane was ripe enough to harvest. I enjoyed walking through the cane because I imagined that I was in a deep jungle. I would have liked to play in the cane "jungle," but that was not allowed.
After one of the strolls through the cane, Grandpa announced that the heads were ripe and we would begin "stripping and cutting" the cane the next day. Now the "stripping and cutting" of the cane was one part of the syrup-making process that I would like to have been excused from because it was a lot of hard work.
Early the next morning, the whole family hit the cane patch with Daddy, Mama, and Grandpa cutting the cane stalks and placing them in piles. Estelle and I were dragging our feet and doing as little work as possible. Our job was to cut the seed heads from the stalks and put them in baskets to save for chicken feed. We did manage to contribute enough labor to keep Daddy reasonably happy."
—Jack Parker – Remembering Syrup Making Days – "Reflections on Mountain Heritage"
—-
The piece by Parker is an excerpt from the book "Reflections on Mountain Heritage" published by the Gilmer County Genealogical Society, Inc.
It's a treasure trove of information about Mountain Life.
If you'd like to pick up your own copy you can find it here for a very reasonable price.
Tipper
Subscribe for FREE and get a daily dose of Appalachia in your inbox